Roof Ventilation is Same as Breathing:
In today's post our team discusses the importance of roof ventilation and different approaches one can adopt to addressing this issue.
As we discussed in our previous post, ventilation is to the roof what breathing is to the human body. Fresh air cleans the lungs and helps to bring more oxygen to the cells. Fresh air improves the cleansing action of your lungs as well. When you exhale and breathe out through your lungs, you release airborne toxins from your body. The increased oxygen level in the body brings with it increased energy to do the things you need to do.
Roof ventilation, essentially, is the same concept. It brings in fresh air and helps get rid of the old stale air from the home.
Michigan Weather & Your Roofing System: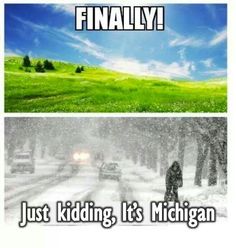 Metro Detroit area is known for its bipolar division of weather forecasts. As we have lately been seeing, we can have rain one day, sunshine the next day and half a foot of snow the following day. Your roofing system has to be capable of handling it all in stride. Here at American Standard Roofing, we can help you with putting a quality roofing system so give us a call anytime.
Ventilation in Cold Weather: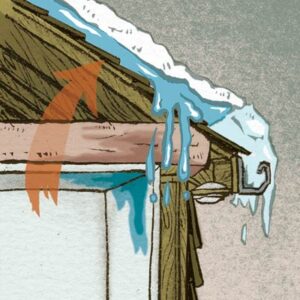 We covered this in our previous post as well. Good roof ventilation will help to maintain the heat within the house. It also helps in preventing build up of ice dams. Ice dams can start forming under shingles and leak through the roof causing damage.
Ventilation in Heat:
This is also an important one. Roof ventilation allows hot air to rise through and go up. This alleviates stress put on an air conditioning system, which will in turn bring down electricity costs.
Approaches to Roof Ventilation:
When it comes to roof ventilation, there are a couple of different ways to approach the process. Our team explains them as follows:
Roof Ventilation:
This is the most common approach. It involves making sure the space between the insulation and the underside of the roof membrane or shingles is properly ventilated.
Roof-Deck Ventilation
This is the slightly more complex approach. It involves creating space between the roof deck and shingles and installing a special baffling for ventilation. The air goes in through the specially made slit in the ceiling, travels through to the top and exits outside.
Bonus: The 4-7-8 Breath Tip!
Since we know the importance of breathing right, here is a simple bonus tip from us to you – for your better health. It is called the 4-7-8 breath. To perform this breathing exercise do the following:
1) Exhale completely through your mouth gently.

2) Close your mouth and inhale quietly through your nose to a mental count of four.

3) Hold your breath for a count of seven.

4) Exhale completely through your mouth, to a count of eight
Here for All Your Roofing Needs!
Here at ASR, we are certified and licensed roofing contractors here for your roof ventilation needs. We have over 36 years of experience in the industry. American Standard Roofing stands behind it's work. We will get you the loan you need for your roof. Our reputation is important to us. We believe in never sacrificing quality for easy profits. That is why we are #1 metro Detroit roofers.