Home Ventilation Importance: Is Your Home Breathing Right?
No gimmicks! Rock-bottom prices every day.

Home Ventilation Importance

:

Our team here at American Standard Roofing recently covered insulation and it's importance. While having a good insulating product is extremely important, there needs to be another vital element at play to ensure that your home's roof remains in good order and functions well. That element is home ventilation.

Today we will go over two big benefits of ventilation and how it is a necessity for a good home.
Breathing Right

: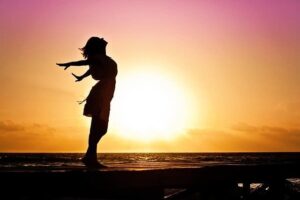 We understand the importance of breathing as human beings. Clean fresh air not only invigorates, it also supplies us with rich oxygen which is essential for all our internal organs.
Just like human beings need to breathe properly to remain healthy, home ventilation is a basic need for a healthy home. Not many people put a lot of thought into whether or not their roof can "breathe" properly, but this is of major importance when it comes to a roofing system's overall health.
1.
Proper Home Ventilation Gets Rid of Excess Moisture

: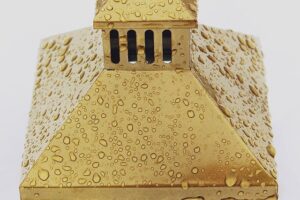 In the winter months, moist air travels to the roof area. It comes from how showers, cooking, and doing dishes etc. When this moist air gets in contact with cooler underside of the roof, it condenses. This can cause all sorts of issues like mold and mildew. This condensation can cause insulation and other structures to get damaged. Proper home ventilation not only requires good insulation, it requires vapor barriers and vents as well. Our team highly recommends contacting us for an evaluation of your home.
2.
Proper Home Ventilation Gets Rid of Excess Heat

: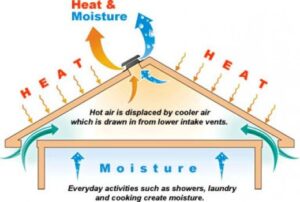 In warmer weather, excess heat can build up in the roof attic. This happens mostly during the day. This heat then radiates into the house. If not removed, that heat is trapped inside the attic space after sunset, continuing to heat the home. Proper roof ventilation is needed to effectively remove heat from roofs during the summer months. This is not only desirable for comfort but it can help lower power bills by better circulating air.
Here for All Your Roofing Needs

!

Here at ASR, we are certified and licensed roofing contractors. We also have over 36 years of experience in the industry. American Standard Roofing stands behind it's work. We will get you the loan you need for your roof. Our reputation is important to us. We believe in never sacrificing quality for easy profits. We also stand behind our services for the lifetime of the product, both labor and material. That is why we are #1 metro Detroit roofers. Give us a call today at (248) 350-2323 to see how we can help you out.