Right Color Shingle

:

In today's post, our panel of experts here at American Standard Roofing discuss right color shingle for homeowners. This is a very important decision for homeowners. Needless to say we receive inquiries on the subject.
It's an Important Decision

!

For many people, choosing the right color shingle is as hard of a decision as deciding which contractor to hire. With so many different shingle manufacturers out there, and each with a variety of colors that they offer, it is understandable why this can be so difficult. Not that we are the best designers in the world, but because of our vast experience installing roofs we can offer up just a few hints and tips to help you make up your mind.
Aim For a Nice Contrast

:
You always want to see a nice contrast between your house and your roof. If you have real light brick on the majority of your home then pick a darker color so that the shingle really stands out. You can endlessly try to incorporate trim colors and even landscaping features but picking a style that has corresponding hints or tones to it. However, use this general rule if you are just looking to get something installed that will look nice. Most people only notice their roof color when they are thinking of getting it replaced, after they completely forget about it.
Get Creative With Accent Colors

:
You always have the option of adding different color drip edge, vents, or counter flashing if you want to get creative with the accent colors. Beyond this, if you want to add any additional flare you can re-trim the windows or add new siding features that will really make your house stand out. You can get lost for days on Pinterest looking through examples of unique homes to emulate.
Light Vs Dark Color Shingles

: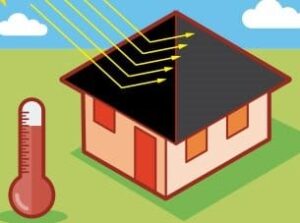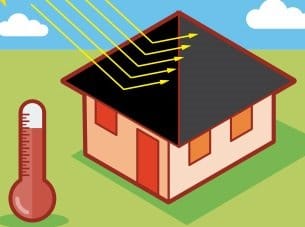 Lastly, we often get asked about heat conductivity and any savings that you may get by installing a lighter color shingle. We also did multiple posts on this in the past well. Truthfully it only makes a big difference if you live somewhere that is sunny year round. In Michigan, you want those shingles to absorb heat so that they help to melt off the snow and ice. Picking the best shingle color is really about your personal taste. Just choose one that you like because once it is up there you are not going to get the opportunity to change it any time soon.
Here for All Your Roofing Needs

!

At ASR, we are certified and licensed roofing contractors. We also have over 36 years of experience in the industry. American Standard Roofing stands behind it's work. We also stand behind our services for the lifetime of the product, both labor and material. That is why we are #1 metro Detroit roofers. Give us a call today at (248) 350-2323 to see how we can help you out.