Synthetic Versus Felt Underlayment? A Brief Overview by ASR
No gimmicks! Rock-bottom prices every day.

Synthetic Versus Felt Underlayment

:

In today's post, our team of experts here at American Standard Roofing discuss synthetic versus felt underlayment. Deciding the best underlayment option for your project can be challenging. In order to make the right decision, you need to understand what alternatives for roofing underlayment. Homeowners also need to consider the value they deliver after installments.
Things To Consider

:
Our team advises that homeowners should always consider the following two things when considering underlayment:
Pros and Cons of the types of underlayment.
Specific uses of these underlayments.
Questions to Ask Yourself

:
It is not easy choosing between synthetic versus felt underlayment. Our panel of experts advise asking yourself the following questions:
Do I need a more durable and water resistant underlayment?
Is roof in need of vapor protection?
Do I need protection from likely storm damage?
Do I need protection from resins?
How much am I looking to spend?
Consider Needs of the Project

: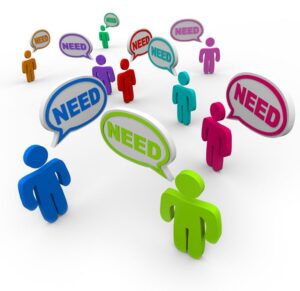 Synthetic versus felt underlayment is not an easy decision. It becomes easy however once homeowners consider the needs of the project. Every project is different. Some important facts to consider when deciding between synthetic or felt underlayment are as follows:
Usage.
Budget.
Durability.
Safety.
Deciding between these factors is important. It also varies individually based on circumstances and resources at hand. For example, metal or slate roof requires different vapor protection than that of a standard asphalt shingle underlayment. On the other hand, synthetic underlayment might be safer for a steeper roof which requires a better walking surface.
Types of Underlayment

:

Below we will discuss both synthetic underlayment and roofing felt. As we explained earlier, choosing which ones depends completely on what homeowners specific need and requirements.
1.

Roofing Felt

:
In simple words roofing felt is a felt paper inundated in a compound consisting of asphalt and other water resistant materials to achieve a coating sheath. Felt usually comes in #15 or #30 rolls, which are 36 inches wide. This type of underlayment will be ideal for you if your budget is limited. It has been used quite a bit by commercial roofing companies and has proven to be durable and reliable. In addition, felts offer ideal fire rating and do not burn quickly.
2.

Synthetic Underlayment

:
When compared to roofing felt, one of the cons of synthetic underlayment is price. It costs more. However if the price is not taken into account, the benefits of this type of material are numerous. They include: extremely lightweight, safer for walking, high durability during strong storms, water and vapor resistant, very suitable for metal roof installations, lays smooth and flat on the roof.
Pricing for Both Kinds

:
When it comes to pricing the two underlayment options, the cost varies depending on the brand. It also depends on quality and applications. However, generally speaking a 15# roll of felt costs between $20 and $30 and covers around 400 – 440 sq. ft. In comparison, synthetic underlayment may cost between $150 and $175 per roll. Each roll will cover an area of about 1000 sq. ft. Labor costs are also higher for synthetic underlayment due to the additional care required for its installation.
CALL US FOR ALL YOUR SYNTHETIC OR FELT UNDERLAYMENT NEEDS

!