While there are many roofing companies that finance, homeowners need to do due diligence for best results. Looking for ways to pay for your new roof is no easy task. We have created a simple guide on roofing companies that finance after thorough research, weighing-in on options and different essential factors.
Why the Roof?
Roofs are an essential part of any building or house. They protect the inside of the building from natural elements such as all sorts of precipitation and extreme temperatures. Needless to say, without a roof, a building is incomplete. A perfect roof is even more important for your home. It improves the aesthetics as well as durability of the home. That is why paying special attention to roofing companies that finance is an essential ingredient of the entire mix. A new roof can be costly, tiresome and downright depressing to figure out small details. Details like how to pay for labor, products, services etc.
Fortunately for our readers, we have done most of the work for you guys. In today's post, we will talk about different options for loans, rebates, and methods helpful to you. This will essentially cut your time in half when you are researching on roofing companies that finance.
Quick Glance at Roofing Companies That Finance:
Government Loans & Rebates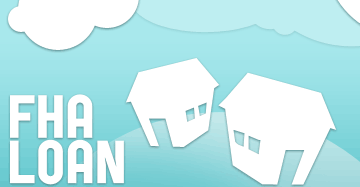 A loan called Federal Housing Administration (FHA) Title I is available to US citizens looking for roofing companies that finance.This loan includes roof financing. Most property owners with limited home equity and good credit generally get qualified for this. How this works is very simple. A bank will or a qualified lender will provide these loans from their own funds and FHA insures them against any loss they might take. This can include roofs and even renovations to some luxury items like new patio, swimming pools, outside fireplaces etc. More information on roof financing can be obtained from the program's website.
Energy Efficient Roofing
For homeowners looking into energy efficient roofing solutions, we strongly recommend contacting Department of Energy. There are multiple rebates and tax credits available that can apply towards a new roof. We also highly recommend checking out Database of State Incentives for Renewable Energy. Their website can be accessed here. DSIRE has multiple incentives for making energy improvements to any home and also helps in financing. This can help in eliminating or short-listing the search for roofing companies that finance.
Credit Cards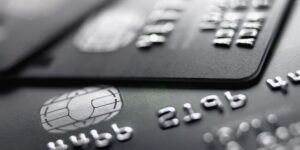 No interest credit cards are also a good way for your roof financing. Homeowners do need to have good credit to qualify for that however. An excellent tip from our experts here at American Standard Roofing is that homeowners should avoid charging anything else to this card. This will make the card roof specific eliminating need for further search of roofing companies that finance. Homeowners should break up the cost into twelve monthly payments. It is a great option for homeowners if they are organized and careful.
Home Equity Line of Credit
Homeowners have another option as well. A line of credit that uses an owner's home as a collateral. It is called Home Equity Line of Credit. The information brochure for HELOC can be accessed over here. This type of line of credit is generally only used for large expenses. They can include medical bills and necessary home improvements. A good idea is to draw on this line of credit. Then finance a new roof with this credit, and pay it all off over time eliminating further need for search of roofing companies that finance.
Savings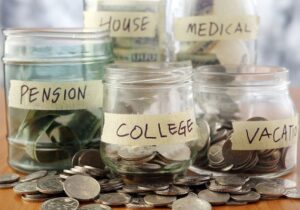 The best option for getting your roof done, among all these roofing companies that finance, is drawing from your savings. Start putting away a fixed amount that you can spare, into your savings account. This is very important if you know that you will need a new roof in a few years. Even if homeowners are able to pay a quarter of the new roof's price, it will make a world of difference on their wallets.
Final Thoughts
So there you have it. Having a new roof is not hard. It simply requires proper knowledge of roofing companies that finance. It also depends on available resources at hand. In addition it also requires considerable patience from the homeowners. For above mentioned or other ways of getting a loan, feel free to call us. We have been in the roofing business for over 36 years. We also know of multiple independent financing and loaning institutions as well that can help. Give us a call for any of your roofing needs. We'll be happy to help.