Seamless Gutters:
In today's post our panel of experts here at American Standard Roofing discuss seamless gutters and it's importance for homeowners. If you are in the market for new gutters, you have probably heard a lot of companies advertising 'seamless gutters'. But you might be asking, what are seamless gutters? And what is on my house right now? Well, our experts here at American Standard Roofing have made things a whole lot easier for you.
Basic Explanation:
As explained by our team, previously gutters only came in sections. This was so they could be shipped, usually 10 feet long. This means that in order to run gutters the whole length of your home, your contractor would have to hang several sections in a row. In between these pieces, there are seams. If each seam isn't properly sealed, it will leak water, potentially damaging wood and siding if left unaddressed. These are probably the type that are currently on your home.
Special Gutter Machine:
Our team further explains that many gutter installation companies have a special machine that allows them to actually custom make the gutters at your home. Instead of bringing a bunch of gutter sections with them, they bring a big roll of aluminum and then form each gutter in the exact length needed. This eliminates pesky seams that need maintained and resealed periodically, and also gives your home a more streamlined look. The aluminum comes in many different colors, or it can be custom painted to match your homes exterior.
Price

?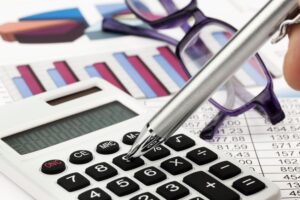 The price for seamless gutters varies greatly across the board. When getting a quote for seamless gutters, you can expect to pay around $7-$10 per linear foot, depending on the difficulty of the job. A home with several levels and a steep roof may run more, while an easy ranch could be a little less.
Regular Gutter Repair:
Finally, our team mentions that if you currently have regular gutters and just need a piece for a repair, you should not worry. Homeowners can still buy individual sections of vinyl or aluminum gutter at your local hardware store.