Roofing Contractor Qualities

:

In today's post, our panel of experts here at American Standard Roofing discuss specific set of roofing contractor qualities which homeowners should look for. As the season transitions beautifully, we know that most homes would require work pending from last winters. Most homeowners have no clue about roofing contractor qualities they should look for when hiring roofers. We will break it down in this post and hopefully give a good idea to our readers.
1.

Contractor Should Have All Paperwork Complete

: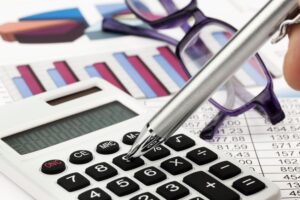 We can not stress this enough. Always hire a contractor whose company is licensed and insured by the local governing authority. This can be the city where they do business or the state. as well as insured. More importantly, homeowners should always ask for proof of insurance. Our team here also recommends asking if the contractors is covered for workers compensation and general liability as well.
2.

Always Get References

:
We recommend that homeowners should always get references from people (friends, family coworkers etc). This can help in narrowing down potential hires. It can also help in determining how reputable and reliable the contractor is.
3.

Contractor Should Provide a Clear Quote

:
We recommend this because we have seen our fair share of shady quotes written on torn pieces of papers handed out to customers. A proper contractor should be able to give a clear and precise quote on preferably a company letterhead. This speaks volumes of that company's reputation and quality.
4.

Have Designated Company Name & Address

:
A roofing contractor should always have a company name and address. You do not want someone working on your roof or in your home working out of the back of his pickup truck. A shady contractor is not what homeowners should agree on. It reflects not only poorly on the company but also the quality of work the contractor might do.
5.

Certification from Material Manufacturer

:
We also highly recommend certifications. Contractors should be certified through material manufactures. Many manufacturers offer certifications. It is in the best interest of homeowners to ask for these certifications. Certified contractors knows they know how to handle the material. This means clean and proper installations.
We're Here For All Your Roofing Needs

!

We are certified and licensed roofing contractors. We know all about roofing contractor qualities. We also have over 36 years of experience in the industry. American Standard Roofing stands behind it's work. Our reputation is important to us. We believe in never sacrificing quality for easy profits. We also stand behind our services for the lifetime of the product, both labor and material. That is why we are #1 metro Detroit roofers. Give us a call today at (248) 350-2323 to see how we can help you out.