Roof Lifespan & Nature: Considering The Four Factors
No gimmicks! Rock-bottom prices every day.

Roof Lifespan & Nature

:

In today's post we will be discussing a variety of factors that reduce roof lifespan. Our team at American Standard Roofing has come up with 4 of the biggest factors that can lower roof lifespan. Taking care of these factors will rid homeowners of extra costs and headaches in the long run.
1.

Extreme Weather Impacts Lifespan Of Your Roof

: 
Sun

: As much as we love the sun, it is not your roof's friend. UV rays from the sun cause roofing materials to deteriorate over time, reducing roof lifespan. Homeowners can actually see this deterioration over time by looking at the roof area which is most exposed to the sun.

Rain

: Rain can also cause havoc reducing the lifespan of your roof. Aided by strong winds, rain is the main reason behind rotting of roof deck. It gets under the shingles by the help of strong winds and seeps through. Our team advises homeowners to always check their attics from time to time. This ensures you do not end up with rotting areas on your roof.

Wind

: As mentioned above, coupled with rain, strong winds can pose to be quite a problem. Wind can blow away shingles, sidings and trims letting in other natural elements. This consequently is bad for the home's structural integrity and lifespan of your roof.

Snow & Ice

: Snow and ice can be especially detrimental to the roof of your home. Since heat flows upwards, the top of the roof is generally warmer. This causes all the ice and snow to melt on the top and slide towards the sides. Since the roof is not as warm on the sides, this melted snow/ice starts re-freezing. This is dangerous because it causes ice-dams. This prevents water from running through gutters consequently backing up under the shingles and into the building. Proper ventilation also helps, which we covered in an earlier post.
2.

Growing of Moss & 
Algae

:

Our team has come across plenty of homeowners who have run into this issue. Common in shady moist areas, moss and algae can start to grow on your roof without any warning. Moss and algae leave stains and are not exactly pleasant to look at. They also shorten the lifespan of your roof. The biggest drawback of having these grow on your roof is that they can also hold moisture against your home. This significantly promotes rot and mold. We recommend periodically inspecting against moss and algae for longer lifespan of your roof.
3.

Big Leaves &
Branches
From Trees

: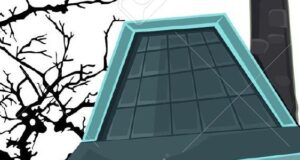 As harmless as it may sound at first, trees and leaves can also do a lot of damage. They can not only stain your roof but also damage shingles, siding and other roofing material reducing lifespan of your roof. Branches rubbing against your home will scratch and gouge shingles, and in extreme instances can even come right through into your attic. A helpful advice from our team here at ASR is that keep trees and other plants trimmed away from your roof. This will prevent costly damage.
4.

Moisture Build-up

: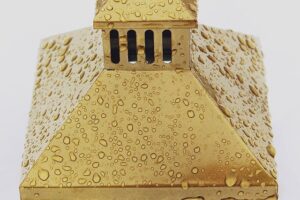 Moisture buildup in your attic can result in condensation on the roof deck. This eventually leads to mold and rotting of wood and other roof supports ultimately reducing lifespan of your roof. Condensation can be caused by bathrooms and kitchens venting into the attic, inadequate ventilation of the attic, or substantial buildup of moisture inside the home from items like hot tubs and saunas. Whatever the reason, it should be addressed to prevent mold and other serious issues.
Here for All Your Roofing Needs

!

At ASR, we are certified and licensed roofing contractors. We also have over 36 years of experience in the industry. American Standard Roofing stands behind it's work. We also stand behind our services for the lifetime of the product, both labor and material. That is why we are #1 metro Detroit roofers. Give us a call today at (248) 350-2323 to see how we can help you out.