Roof Installation: ASR's Guide to Proper Method & Procedure
No gimmicks! Rock-bottom prices every day.

Roof Installation Proper Method

:

In today's post, our panel of experts here at American Standard Roofing discuss proper roof installation methods. Our team explains that most jobs can be done in different ways depending on the contractor and will give a few tips that will help determine roof installation proper method for homeowners.
Manufacturer Handbooks/Manuals

: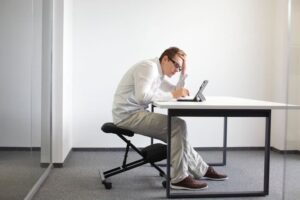 Our team strongly suggests referring to manufacturer literature. This will help in understanding and application of material. Almost all manufacturers have specific instructions on their product installations. Our team explains that it is the roofing companies responsibility to properly train their employees. This is so that you can be 100% sure that you are getting that new roof installed properly. It will also help that the manufacturers warranty is not being voided because of unacceptable practices or material.
Good Installation Goes a Long Way

:
Our team advises that it is very important that everything is installed the first time around to perfection. This is to avoid issues in long term. These issues can include leaks and other service issues. Remember that service can rack up costs for homeowners.
Handle Issues Promptly

:
Our team recommends customers to be proactive. Procrastination always leads to high costs. Homeowners should always look for contractors that have a full time service department. You want a service technician to be able to get to these problems within 2 days. You also want somebody that is going to be capable of making the problem completely disappear.
Always Get Your Warranties

:
Finally our team advises to get your labor and material warranties. This is an important one. If a roofing company is not willing to stand behind their work then you should at least be a little more suspect. It is not enough to rely on the manufacturers warranty, even if that does include labor as well. Bottomline: look for a company that can get there quick, fix the problem, and deal with the manufacturers themselves.