Replacing Roof Shingles? Homeowners Dilemma Solved by ASR
No gimmicks! Rock-bottom prices every day.

Replacing Roof Shingles

:

Questions about replacing roof shingles are very popular among our customers. In fact, they are one of the most important questions we receive here at American Standard Roofing. We often get questions like "Why should I replace my roof shingles? Can't I just repair?". In the end it matters to the customer and we are here to help.
Reasons for Removing Existing Shingles

:
There can be a variety of reasons for replacing roof shingles and removing the existing ones. As C. Dwight Barnett of Tribune News Service explains:
A low-sloped roof, one that has 4 inches of rise for every 12 inches of run should have only one layer of shingles. This is due to the added weight of a second layer of shingles. A low-cost shingle weighs approximately 22 pounds for every square foot of area covered. The rafters may not be designed to support this amount of additional weight plus any additional weight from a heavy snow or high winds. When the pitch of the roof is increased, it may be possible to add a second layer of shingles.
Adding Second Layer

: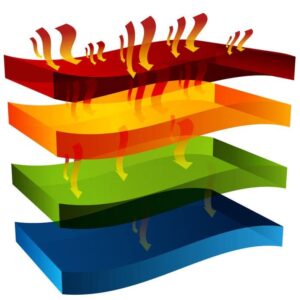 Adding a second layer of shingles also has another drawback. It will have a reduced life expectancy for the roof when replacing roof shingles and adding layer. Add in the constant ventilation of the attic as well and its a recipe for disaster. This will ultimately result in a decline in manufacturer's suggested life expectancy by a considerable number of years.
Length of Ownership

?
This is another important factor to consider. Do you wish to remain in your home for long? Do you want to maintain ownership of place you live in for short term or long term? Minor savings now can become costly in the near future. We advise to think about this when replacing roof shingles as it can help homeowners be more cost efficient.
Expert Advice

:

Our experts here at American Standard Roofing advise that homeowners you should keenly observe and assess the condition of the already present shingles. Second layer of shingles can always identify if the shingles are deformed in any manner (dimpled, twisted or curled). Our experts here strongly recommend that cupped or curled shingles should be taken out before the damaged decking boards should be replaced and then new shingles should be installed. We also recommend using roof leak barriers once shingles are properly installed.
Here for All Your Roofing Needs

!

Here at ASR, we are certified and licensed roofing contractors here for your roof ventilation needs. We have over 36 years of experience in the industry. American Standard Roofing stands behind it's work. Give us a call today at (248) 350-2323 to see how we can help you out.