Passing home inspections can become quite frustrating for homeowners. Today our team here at American Standard Roofing brings you some helpful tips for passing home inspections if you plan on selling your home.
Passing Home inspections is Important: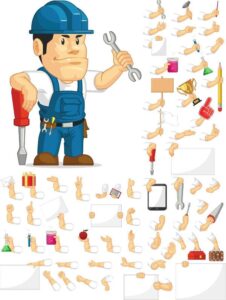 Home inspection is an extremely important step for anyone selling their home. Homeowners selling their home really do not want any major flaws found within their homes. Why? Because that would halt the selling process. Experienced home owners who have bought and sold their homes will tell you that home inspectors usually point to a few things that need to be fixed. The reason for that is because these professionals are trained to find structural issues that people cannot point out.
Some Common Issues

:
For your convenience, we will shed light on a few common issues discovered by home inspectors so you don't have to be bothered later on to have to fix them:
1.
Electrical Issues

:
Some of the older houses usually have issues with electrical wiring. While the wiring may have been fully operational and safe when the home was being built and the wires being put in, but years later is a different story. For passing home inspections, electrical issues need to be looked into. Homeowners should check if all wiring follows the safety codes. Also check whether or not it has now become a fire hazard.
2.
Water Damages

:
 This is a big one for passing home inspections. Watch out for water damages. Best way to do that is to keep a look out for signs on your ceiling. A good sign to know if you have damaged plumbing in sinks or bathtubs is a wet ceiling. Another tip is to look for traces of wet surface and moisture around kitchen closets. Same applies to toilets as well. While any outside leakages are easy to point out and fix, you might need to open up internal pipes to check and see if they need repairs.
3.
Home Damages

:
Taking care of foundation issues is important for passing home inspections. Foundation and some of the framing issues can be tracked through cracks and traces of termite. These can affect the foundation and become a big structural problem. Our experts recommend keeping an eye our for this one.
4.
Roofing

:
As roofing experts, we can tell you it will be very hard to completely inspect the roof just by a quick glance. That said, homeowners can just stand back in their yard and try to look for balding, bare or soft spots. We also advise to check for water damages as well. Fairly important for passing home inspections. One good thing here is that homeowners do not have to necessarily worry about complete roof replacements. It may just turn out to be just a repair. If you're lucky it will just be a repair on a particular section of the roof.
We're Here For All Your Planning Home Improvement Help

!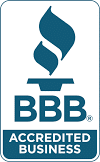 American Standard Roofing serves all Metro Detroit area and a covers a 50 mile radius of the region. We offer our services to each and everyone within this service radius. Give us a call today at (248) 350-2323 for all your roofing needs. We are happy to help!