Metro Detroit Roofers: How We Stay #1 All Year Round
No gimmicks! Rock-bottom prices every day.
Metro Detroit Roofers:
In today's post our team here at American Standard Roofing talks about metro Detroit roofers, how we do business and how we remain at the number 1 spot.
We Cherish Our Business All Year Round: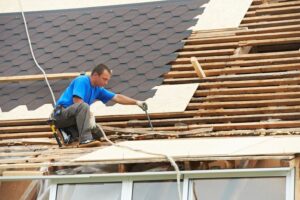 In our experience, there are two types of metro Detroit roofers. Some roofers only participate in seasonal business. They work during the summers and better months, spend their winters in a sunny climate like Florida or California relaxing and having fun. The second type of metro Detroit roofers are different. They remain in the state all throughout the year fighting the dreaded peaks and valleys of the roofing and construction industry. Roofing business is particularly affected by seasons and weather. The secret behind our success is that we are metro Detroit roofers who are in the business full time. We offer our services consistently and never turn down a customer.
We Offer Diversified Niche Services: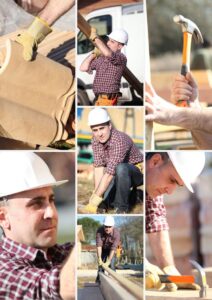 As Michigan's #1 metro Detroit Roofers, we understand the need for diversified services. We also understand being good at providing those services. American Standard Roofing offers a wider range of services. As successful metro Detroit roofers we have successfully grown our business to offer all roofing, siding, and guttering services. The provides us with business that can be completed year round. If we are not putting new roofs, we are working on sidings, gutters or installing insulation etc. That said, rain or shine we sincerely believe that the work being performed stays high quality. We also believe in never losing our core business philosophy. We are #1 metro Detroit roofers because we constantly strive to learn more. In short, we have created our own niche.
We Work For Bigger Market Share

:
As top ranked metro Detroit roofers we know how important market share is. We know that with bigger market share we can spread our work across the board. In order to capture a better market share requires great business strategizing. It also requires undertaking financial risks and getting out of our comfort zones. But the rewards come in the shape of work throughout the year. The rewards also include being a step ahead of competition. We know that a big enough presence helps us shape the local market. With more work coming in it also makes our costs do down substantially as well. With more work you have more power with suppliers. We know this and continue to work for what is best for the customers.
Additional Services: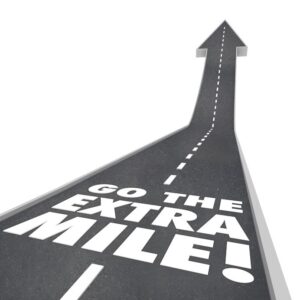 We know that supplementing our existing work with associated services gives us the edge. As metro Detroit's #1 roofers we offer services like gutter, insulation and siding installations. Sometimes it is not so profitable but we do see some clear advantages. We get to stay in contact with our customer more often. This allows for increased opportunities to earn referral business. Second we are able to scale the business quickly and for a minimal investment. With a good customer base it is easy to market to them. It also gives us a chance to inspect our past work. We sincerely believe in honest feedback and this is one way to get it. And that is how remain top metro Detroit roofers.