Metal Shingle Roofing

:

Happy Monday readers! In today's post our panel of experts here at American Standard Roofing discuss metal shingle roofing and the stone coated steel shingles. If you are researching your future new roof, you may have come across the stone coated steel roofing panels that many companies are now manufacturing. These products promise to give you the look of a typical roofing material, but with the durability and lifespan of steel.
Basics of Stone-Coated Steel Roofing

:
Our team explains basics of stone coated steel roofing panels for homeowners as well. Basically, they start by stamping a piece of steel into a traditional shape, shingle, shake, or tile for example. The steel is then coated with an acrylic compound, and then covered with stone chips. The combination of the stone chips and acrylic makes the finish extremely durable with the ability to stand up to almost any climate. They are also designed to be interlocking, adding additional wind resistance.
Noise Factor

: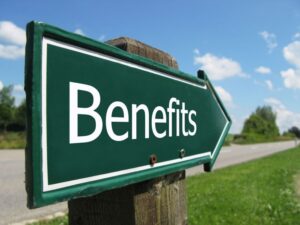 If you have ever been in a building with a steel roof during a storm, you probably noticed that the rain is extremely loud bouncing off the metal. With stone coated steel roofing, you won't have this problem. The stone coating deadens the noise, providing a quiet surface much like traditional roofing materials. Metal roofs are also known for getting very hot in the sun. The stone coating over the steel actually reflects heat away from the roof, and many homeowners report a 10-15% decrease in their energy costs.
Low Maintenance

:
Stone coated steel roofing requires almost no maintenance, and can simply be hosed off in the spring. You won't experience fading, cracking, or rotting like you might with other roofing products.
Life Span

:
While asphalt shingles are usually rated for 30 years, most stone coated metal roofing systems have a minimum 50 year life span, and will likely last longer than that. They are also super light and can usually be installed right over existing roofing, eliminating the need to tear off old shingles.
Costs

:
When it comes to price, you will pay a premium for steel shingles. You can expect pricing to come in anywhere from two to three times as much as a typical asphalt shingle installation. However, with a longer lifespan and almost no maintenance, it may be worth the investment.
We're Here For All Your Roofing Needs

!

We are certified and licensed roofing contractors. We can help you decide more about metal shingle roofing. We also have over 36 years of experience in the industry. American Standard Roofing stands behind it's work. Our reputation is important to us. We believe in never sacrificing quality for easy profits. We also stand behind our services for the lifetime of the product, both labor and material. That is why we are #1 metro Detroit roofers. Give us a call today at (248) 350-2323 to see how we can help you out.