Insulation 101:
Picking up from last week's guide on gutters, our team talks insulation 101 this week. We will discuss some benefits of insulation and how properly insulating homes can be cost efficient for owners.
Insulation Works Year Round!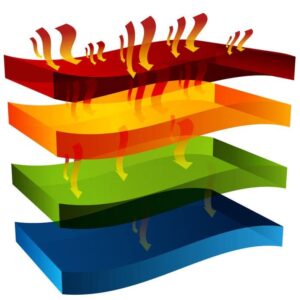 Insulation is one of the most efficient, cost-effective and practicals ways to save energy in your home. The reason for that is because it keeps your home warm in the winter and cold in the summer. Insulation helps you maintain the desired temperature all year round. By improving insulation on your home, you will save up to 80% in heating and cooling losses, ensuring you maximize the use of the natural resources and don't waste energy (or money).
Benefits of Insulation: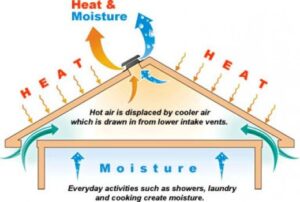 A poorly insulated home will end up costing a lot of money to make up for it. Whereas a well insulated home will need very little additional heating and cooling. It almost seems like a no-brainer! Insulating your roof is so important as it accounts for approximately 25% of the total heat loss of your home.
Proper Insulation Lowers Your Energy Bills!
Ok, imagine this, it's winter time and you leave the house in shorts, a tee and flip-flops. When you get to the car, the first thing you will most likely do is CRANK the heat and amp up the heated seats! While outside in your summer gear amidst the winter months, your body will expend a lot of extra energy shaking (literally) to try to build the extra heat to make up for the lack of insulation! For the same reason why you won't wear a down coat on an 90 degree summer day (helloooo air conditioning)!
Insulation Helps Regulate Temperatures:
When your body is not properly insulated (dressed) for the weather, you will end up spending a lot of excess energy attempting to regulate your body temperature, in the same way your home will. So do yourself a favor, grab a sweater when it's cold and make sure your roof is also properly dressed for the season.
CALL US FOR ALL YOUR INSULATION NEEDS!
Here is the bottom line for our Insulation 101 class: Call us today. We can guide you about roof insulation importance and proper insulation benefits. We are great with installing insulation, and we have great specials going on right now! We are certified and licensed roofing contractors. We also have over 36 years of experience in the industry. American Standard Roofing stands behind it's work.
At ASR we care about your home running at its most efficiency – protecting your family and your wallet. Call us today to schedule a free wellness check and make sure your roof insulation is ready for the winter months coming.