In this week's post we discuss ice dam buildup. Our team here at American Standard Roofing believes that ice dam buildup is one of the most common Michigan winter roofing issues. In this post, we will explain what an ice dam buildup is and give tips for prevention.
Ice Buildup Explained: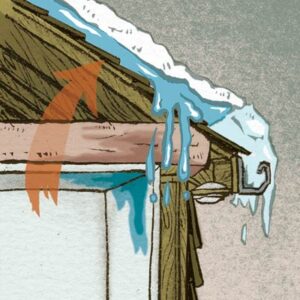 We often see ice buildups in Michigan winters. This is actually common in areas that have a lot of snow fall and fluctuating colder temperatures. The cause is simple. Snow melts when temperature goes above freezing and then turns to ice when temperature falls below freezing. This re-freeze of ice on surface of roof forms ice dams that cause long term damage to roofs.
Prevention Tips: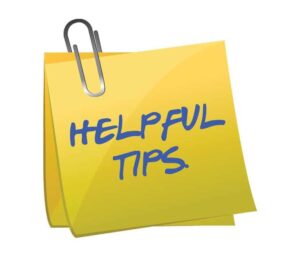 We want you to always remember that prevention is better than cure. Call us today and let us help you in making your home warm and safe. Following are a few prevention tips which homeowners might find very helpful:
Clear Roof After Heavy Snowfalls: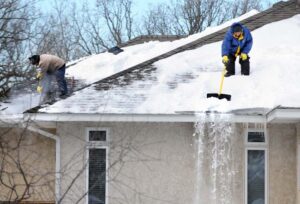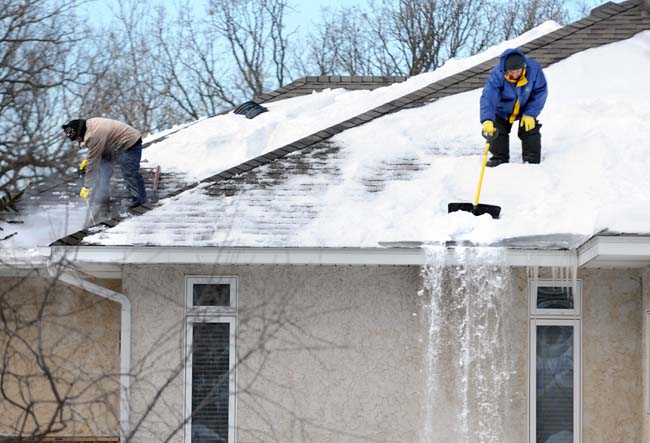 This is something that our team highly recommends. Ice dams lead to shingle damage on roof ending up costing home owners a lot of money. This simple prevention method can help avoid that. But please keep in mind that safety always comes first. Make sure you have someone holding the ladder and you have taken all precautionary measure before climbing up on your roof. We highly recommend seeking the help of trained professionals. Give us a call, we are here to help!
Keep an Eye on Your Gutters: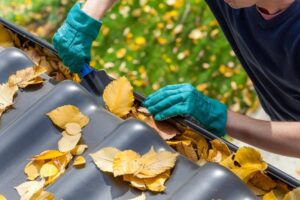 Gutters also play a key role in preventing ice damn buildup. Our team here highly recommends that homeowners ensure properly working gutters. Your home's gutters should be providing proper flow for runaway water. There should never be any standing water inside the gutters. Standing water can lead to ice dam buildup once temperatures go below zero. We recommend having your gutters serviced on a regular basis. Contact us for great gutter deals!
Good Insulation and Ventilation Systems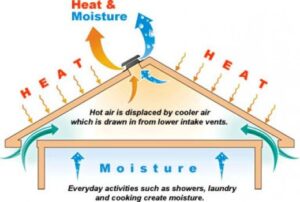 Finally, we also highly recommend being proactive. We recommend homeowners have good insulation and ventilation systems in place before winter arrives. Proper attic insulation and ventilation keeps roofs temperature stable. This helps prevention of ice buildup on roof top. This can help in avoiding ice damn buildup.