Details Behind Roofing Installations

:

It is easy to overlook details behind roofing installations. That said you can gather details behind roofing installation easily.  We always recommend roofing professionals for roof related tasks. This is because we have seen a big number of DIY (do-it-yourself) projects with bad outcomes. In this article, our team of experts here at American Standard Roofing go over details behind roofing installations. Our team advises that it is a good idea to know these details behind roofing installations because it is always good to be prepared when the contractors shows up at your doorstep.
The Steps
Details behind roofing installations are fairly easy to gather. Homeowners can always look up accredited and reputable websites for roof installation ideas and industry standard best practices.
However, in terms of practicality things are different. Unlike siding, it is pretty tough to get up on the roof. Consequently it is equally hard to closely inspect the shingles to make sure that they were installed properly. Therefore, it makes it all the more important to know your stuff. Do your homework properly. Ask the contractors questions up front. Asking questions will show that you know your details behind roofing installations. It will also help you assess the knowledge of the contractor you have hired.
Roofing Installation Guide

:

Our team has arranged a list of steps which may help homeowners when learning about details behind roofing installations. These are as follows.
Removal of existing roof and servicing of the deck

.

Installation of the proper ice guard and underlayment

.

Use of start shingles

.

Proper pattern of shingle installation and nailing

.

Replacement and installation of flashing

.

Valley construction

.

Proper ventilation

.

Use of hip and ridge cap

.

Clean up and haul away debris

.
Additional Tips

:
Workmanship

:
Quality install requires quality workmanship. Good quality product can not be installed properly unless contractors have experience. All manufacturers have instructions for their product listed and it is the contractors responsibility to install that product according to manufacturer's installation requirements. When going over details behind roofing installations, it is a must to make sure you hire capable contractors.
Always Check Sample/Specimen Work

:
Every once in a while, you may even find that the roofer has a great idea that will actually benefit you or save some money. But that said, never accept someones word alone. Always try and ask for sample roofing the contractor has done in the past. This will help you decide if you wan to hire the particular contractor.
Take Your Time

: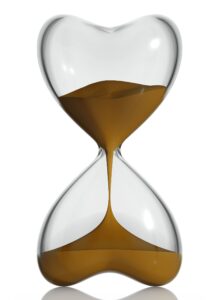 You never want to rush any home improvement project. Take your time. Let it take longer if it needs to be. It is still much better than dealing with a sloppy installation. But, always keep in mind that leaving your home exposed to natural elements can have drawbacks as well. Leaving the roof vulnerable and full of tarps may be okay for a day or two, not for weeks. Our recommendation is to hire a company that is capable of completing the work within a day. This will limit your liabilities.
Clean-up is a Must

:
We have seen our fair share of messy jobs. It is safe to say that it shows a greater level of professionalism if the crew picks up after them. The best way to find out if potential contractor cleans up afterwards to see check reviews. Talk to previous customers for that contractors. This will give a fair idea of what to expect.
Contact Professional Roofers

:
Finally, next recommended step is to contact professional roofers. Request quotes from multiple contractors for your best bang for the buck. You may turn out to be pleasantly surprised at the price some professional contractors may quote you. Professional contractors have great relationships with suppliers and a strong referral base that helps keep their costs low. They offer competitive pricing. That also helps reduce some of the financial stress that accompanies emergency home improvements.
We're Here For All Your Needs

!

We are certified and licensed roofing contractors, with over 36 years of experience in the industry. American Standard Roofing stands behind it's work. Our reputation is important to us. We believe in never sacrificing quality for easy profits. We also stand behind our services for the lifetime of the product ,both labor and material. This is something not common-practice in this industry. Give us a call today at (248) 350-2323 to see how we can help you out.