All Weather Roof Replacement: American Standard Roofing's Expertise
No gimmicks! Rock-bottom prices every day.

All Weather Roof Replacement

:

In today's post our panel of experts here at American Standard Roofing discuss all weather roof replacement. We get a lot of questions from our customers about when roofs can and can't be installed. Questions about all weather roof replacement such as installations in winter or spring, rain factor and shingles sealing etc are every common for us. Our team decided to answer these issues and question. Below are some of the most commonly asked all weather roof replacement questions.
Winter Roofing: More Common Than You Think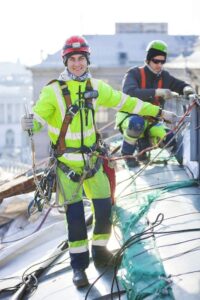 This is the biggest question we get in regards to all weather roof replacement. Contrary to popular belief, roofs can be installed in the winter. Summer or winter, all weather roof replacement is very common. While you do need a dry, semi-nice day, there are several reasons why having your roof installed in the winter may actually be a better plan.
In the heat of the summer, your roof can be a good 20 degrees hotter than the temperature on the ground. This means that a nice 80 degree day is 100 plus on your roof. Not only is this hard on the workers, but the heat will soften your shingles as well. While this helps them seal, it also makes them more vulnerable to damage during installation.
If your contractor isn't careful to restrict foot traffic on the finished portions of your roof, granules will start to come off of your new shingles, wearing them prematurely. Fortunately, in the winters it is harder to get traffic on the roof because of the weather conditions.
In summers, it is actually very easy to inadvertently send roofing nails right through a soft shingle. This can cause loose spots that will cause issues later.
Winter Installations

: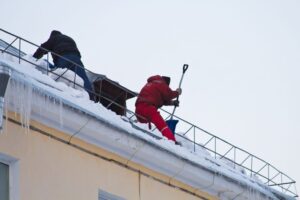 When it comes to all weather roof replacement, winter installations are often looked down upon. It is unfortunate from our point of view. Unfortunate indeed because while a winter installation might take a day or two longer to seal, it most likely is not going to cause any issues during that time frame. There are layers of paper and ice-guard underneath your shingles that are also watertight. If any moisture happens to get through, it won't make it into your home. Most roofers will tell you that they would much rather work on a 40 degree day in the winter than a 90 degree day in the summer.
Best Time to Get Good Price

?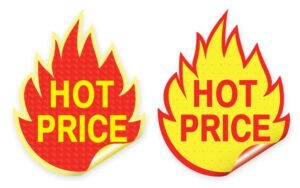 As explained by our team, suppliers usually raise their prices right before the busy season. For roofers that is summer and fall. You are likely to get the best price if you have your roof installed in the winter or early spring before the yearly material price hikes. Sometimes, warehouses will have specials on certain shingles in order to clear out for new inventory, so if you aren't particular about the shingle type or color, ask your contractor if there are any supplier specials that you should take into consideration.
When Do Price Hikes Happen

?

Price hikes usually take place in early April. Our team advises that homeowners should schedule their estimate at least a month in advance of that. Most companies are just starting to get busy so you should be able to schedule your project fairly quickly. We honor our estimates for a long time so give us a call if you're in the area.
Will Rain Affect Installation

?
Our team answers with a both yes and no. Even though all weather roof replacement is not a problem, any reputable contractor will check the weather before tearing your roof off. If there is any risk of rain, they should be prepared by tearing off small sections at a time and re-roofing only those sections, or having a tarp ready to install in case the raindrops start falling. Sometimes a contractor may be so hard up for work that they will try and rush the job so they can get paid, risking your home in the process. Unfortunately, these are also the ones that can't afford to repair any damage that is caused. If you are ever uncomfortable with the weather forecast, tell your roofer that you don't want the installation completed that day.
We're Here For All Your Roofing Needs

!

We are certified and licensed roofing contractors with expertise in all weather roof replacement. We also have over 36 years of experience in the industry. American Standard Roofing stands behind it's work. Our reputation is important to us. We believe in never sacrificing quality for easy profits. We also stand behind our services for the lifetime of the product ,both labor and material. This is something not common-practice in this industry. That is why we are #1 metro Detroit roofers. Give us a call today at (248) 350-2323 to see how we can help you out.