Southfield MI Flat Roofing: A Smart Guide For Readers
No gimmicks! Rock-bottom prices every day.

Southfield MI Flat Roofing

:

In today's post our team of experts at American Standard Roofing talk in-depth about Southfield MI flat roofing. While generally used in commercial buildings, we have done Southfield MI flat roofing for homes as well. Our experts talk about the different types of flat roofs. We will also discuss the pros and cons of these different types of Southfield MI flat roofing.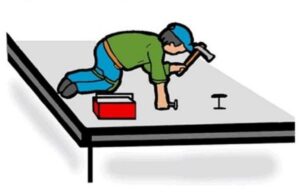 So What is a Flat Roof

?

When discussing Southfield MI flat roofing it is important to start by talking about what a flat roof is. A flat roof consists of a horizontal base. They are made of usually an under-layer and a coat. The roof needs to be sealed properly for it's structural integrity. Our team explains that the coating can be anything ranging from asphalt to PVC and plenty of other materials.
Price And Warranty

: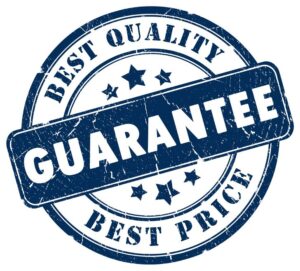 Our team explains that there are mainly three types of flat roofs. All of these types cost around $250 to $350 per square. These prices might vary though depending on regions and dimensions of the roof. As for the warranty, flat roofs generally have warranty of 20 to 30 years. In general our team has observed these roofs to last for an average of 25 years, if installed properly and good material is used.
Types of Flat Roofs

:
There are three main types of flat roofs, as explained above. These types are:
BUR (Built-Up-Roof)

: These are traditional hot tar and gravel roofs made from water resistant materials. This water resistant material is rotated with hot tar and ballasted by coating of smooth river stone.

Modified Bitumen

: This is a single-ply rolled roof. It is similar to ice & water shelter. It is saturated with mineral-based wear shells. Since material of roof is unrolled, torch-down systems includes heating cement.

Rubber Membrane

: EPDM is the pure form of rubber. This rubber is engineered to resist damages caused by natural elements such as UV rays, sunlight etc.
Pros & Cons of Each Type

:

Dealing with Southfield MI flat roofing, one has to keep in mind the pros and cons for all three types of flat roofs. Luckily for our readers our team has gone in-depth and did a complete analysis.
Pros

:
BUR (Built-Up-Roof)

:
Looks attractive on windows and decks.
Gravel is a strong fire resistant.
Cheapest of all among the 3 types.
Modified Bitumen

:
It reflects heat and saves energy.
Peel and stick substance, easy to apply and install.
Average priced (not too high, not too low).
Rubber Membrane

:
Easy to install comparatively.
Good resistance to dings, scuffs and tears.
Leaks and repairs are easy to do.
Cons

:

BUR (Built-Up-Roof)

:
Weighs heavy.
Messy to install and smells bad.
Not recommended to install on occupied homes.
Gravels can block gutters causing problems.
Hard to find sources of any leaks.
Modified Bitumen

:
Not tear resistant.
torch-down application not suggested for occupied homes.
Rubber Membrane

:
Absorbs heat so not energy efficient.
Most expensive among the three types.
Most prone to punctures.
We're Here For All Your Roofing Needs

!

We are certified and licensed roofing contractors. We also have over 36 years of experience in the industry. We are well-versed in the art of Southfield MI flat roofing. American Standard Roofing stands behind it's work. Our reputation is important to us. We believe in never sacrificing quality for easy profits. We also stand behind our services for the lifetime of the product ,both labor and material. This is something not common-practice in this industry. That is why we are #1 metro Detroit roofers. Give us a call today at (248) 350-2323 to see how we can help you out.