Southfield Leaking Roofs: Quick Guide for Homeowners
No gimmicks! Rock-bottom prices every day.

Southfield Leaking Roofs

:

In today's post our panel of experts here at American Standard Roofing discuss leaking roofs. And Southfield leaking roofs in specific. This is an important issue for homeowners. Today we will try to identify the sources for Southfield leaking roofs, and how quickly identifying them can help in stopping small issues turn into bigger problems.
Very First Step

:
Our team explains that the very first step to any such issues is to stop the leak wherever it is happening. Because of the climate Southfield leaking roofs need extra attention. Natural elements are not roofing material friendly. Water, in specific can penetrate almost anything. All forms of precipitation can prove to be a roofing system's Achilles heel. Here at American Standard Roofing, we strive to install roofing systems that tolerate all natural elements in all seasons. Not only that, we also want to make sure precipitation does not creep it's way inside the roofing system.
Determine the Source

:
Here in Michigan, we have a lot of precipitation. In order to stop Southfield leaking roofs it is important to identify source for that leak. We all know that leaks are simple to repair. The bigger task however is determining where that leak is occurring. In our experience, when homeowners identify a leaking spot in their ceiling, they often assume that the leak is right above that. That is not the case most of the time, in our experience. Leaks are sneaky. They have a tendency to travel down rafters or edges. That spot on the ceiling can also be condensation gathering up. We have seen our fair share of leaks thought to be as roof leaks. They were actually plumbing leaks. Another one was an air conditioner leak which traveled on to that spot in the roof.
Sources for Roof Leaks

: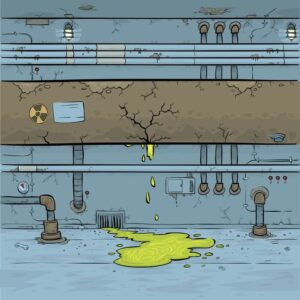 In today's post, our team has identified some common sources for leaking roofs. Our team advises checking against all these things before customers can come to a conclusion. If customers are still unable to figure things out we recommend contacting professionals for best results. Here are a few of the main sources for Southfield leaking roofs:
Most important:

missing or damaged shingles

. Also make sure seams are in tact.
Inspect

flashings and seals

. If they are damaged that means it is suspect.
We always emphasize on the importance of

proper attic ventilation

. Improper ventilation gives way to moisture. You do not want accumulation of condensations anywhere near the roof.

Ice dams are a major problem

especially in winters. They prevent water from running off and force water to go underneath shingles. Big red flag.
We have seen

skylight flashings

improperly installed giving way to water. We have also seen old flashings give out. Keep an eye out for them.

Strong winds and rain

. These cause damage to even the best roofing systems.