Siding has become a very popular choice for the exterior of both homes and sheds,
and it's not hard to see why.  New siding can add a pop of color to your home, make the exterior look new again, and also offers a great maintenance free alternative to other options.
---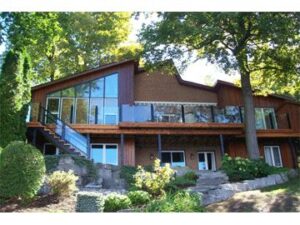 With aluminum or vinyl siding, you never have to worry about painting again.  Long lasting and durable, a quick spray down with the hose is usually all you need to make it look new again.
Siding will also add curb appeal to your home.  Not only will you enjoy pulling up in the driveway every day, it will be appealing for potential buyers as well.
Having new siding installed is also the perfect time to add more insulation to your home.  The insulation will be placed on the exterior of your home, then will be completely covered up with the siding.  When your home is better insulated, you will lose less heating and cooling from inside, and it will lessen the drafts in your home.  This means you will have to spend less money on your energy bills each month.
If you are considering siding for your home or shed, American Standard Roofing can help.  With over 40 years in the business, their professional installers will complete the job efficiently and properly.  The high quality siding used all come with a written warranty, and will last for years to come.  There are a variety of styles and colors to choose from.
---

We are certified and licensed roofing contractors.
We also have over 36 years of experience in the industry. American Standard Roofing stands behind it's work. Our reputation is important to us. We believe in never sacrificing quality for easy profits. We also stand behind our services for the lifetime of the product, both labor and material. That is why we are #1 metro Detroit roofers. Be sure to give us a call at (248) 350-2323 for all your roofing, siding and guttering needs.