Siding Job Done Right: What To Ask Your Contractor
No gimmicks! Rock-bottom prices every day.

Siding Job Done Right

:

If you're looking for siding job done right, look no further. Our team of experts here at American Standard Roofing continue discussing siding job done right this week. In addition we will also discuss issues that homeowners should remember to discus with their contractors.
Talk To Your Contractor

: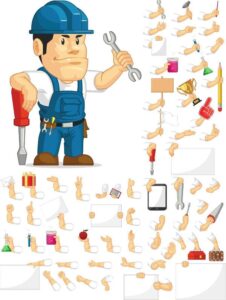 Our team advises that for siding job done right, it is essential homeowners talk to their contractor. Most of us only buy siding once or twice in a lifetime, so there is a lot to learn before getting started. When choosing contractors to give you quotes, you will need to know what type of siding are you looking for. Different siding materials require different skill sets to install them, and some types require special tools. Often a contractor will only install one or two types, so you will need to ask before having them come out.
Types of Sidings

:

Our team took out the time to discuss types of sidings and above mentioned issues. We will talk about the three major types. A siding job done right requires that homeowners be aware of which type to use for their homes.
1.
Aluminum

:
This is the type of siding that you normally see on older homes, and used to be a top choice. Since the price of aluminum has been increasing over recent years, it has been primarily replaced by less expensive vinyl siding. Aluminum is desirable since it is virtually maintenance free. You don't need to paint it, and it is easy to wash clean with soap and water. It is very durable, resists dents, and is fireproof. Aluminum siding will last about 20 years before the finish starts to fade, and then it can be painted after that if desired. It comes in many different textures and designs, and can be installed vertically or horizontally.
2.
Vinyl

:
Another type is vinyl. One of the most popular options today, vinyl is relatively inexpensive compared to other materials, and looks very similar. You can find vinyl in virtually any style. It is made of PVC. That is why it is easy to mold. There are many options and colors in vinyl. Some of the popular ones are Cedar Shake, Carriage House and Woodgrain. It will require nothing more than a good cleaning once a year. It is also less fire resistant than aluminum and will slowly burn.
3.
Wood

:
Wood siding has a look all of it's own. While vinyl sidings can mimic the look of wood, they will never be able to match the rich, dimensional look that wood provides. However, wood is substantially more expensive than vinyl, and requires much more maintenance. In order for wood to last, you should expect to paint or reseal it every 3-5 years. Properly maintained, wood siding can last for 100 years or more, but if poorly maintained, you will quickly see signs of rot and pests. Wood is also very flammable, another factor to consider.
4.
Fiber-Cement

:
Fiber-cement is becoming increasingly popular these days. It is cheaper than wood, with a similar look, but is maintenance free like vinyl. Also available in forms that look like brick and stucco, but is much less expensive. It is fireproof, and properly maintained, it will last 25-50 years or more. However, it is more difficult to install than other types of siding, and requires special tools. It is also prone to moisture problems, so if you live in a very wet climate, it may not be your best option.