Roofing Shingles Types:
In today's post we will be discussing roofing shingles types. There is a wide variety of roofing shingles types in the roofing industry these days. In today's post our team of experts talk about 5 most common roofing shingles types. Each roofing shingles types have their pros and cons. Our team advises homeowners to keep these in mind.

Asphalt Shingles:
Our team tells us that this is the most common roofing shingles type. It is also not that expensive and easy to work with. Asphalt shingles have a life span of 20 to 30 years. Although 20-30 years sounds a lot but in terms of roofing materials, it is not the most durable.
Wood Shingles:
This type of shingle is more expensive than asphalt shingles. Wood generally enhances the appearance of the home. Most people like the natural appearance they bring. Cedar and redwood shingles are more popular wooden roofing shingles types. They should generally last a homeowner about 40-50 years.
Metal Roofs: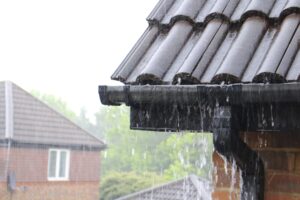 Metal roofs can be solid metal or composed of metal shingles. A metal roof is more suited for a home with flat roof lines. They are relatively inexpensive, and can last up to 50 years. The only drawback is that with rain and snow and other natural elements, it can get loud inside the home.
Slate Shingles:
Our team tells us that this type of roofing shingles types is more popular in the northeast of the country. The reason is the material is naturally found in that area so it is easier from a logistical perspective. These roofing shingles types known for being very durable, with a life span of up to 50 years.
Tile Shingles:
The first thing that pops after seeing these types of roofing shingles types is the era of colonial Spanish architecture. It is very popular in the southwest of the country. These types of shingles are the most expensive to buy and install. However, our team tells us they also last the longest. Some types have a life up to 80 years. Our biggest concern when installing these tiles is to make sure homes can withstand the weight of the tiles.
We're Here For All Your Roofing Needs!