In today's post our team of experts talk about the roofing process adopted by American Standard Roofing. Our process is streamlined, and has been tried and tested with excellent feedback. Our reviews are extremely good as well.
ON-SITE ROOFING PROCESS

:

Our roofing process is has been tried and tested over the past few decades.
1.
Stripping Old Shingles:
Our crew arrives early in the morning. They are very punctual from the start to the finish of the roofing process. Once on-site, they start stripping old shingles and preparing the surface for the new install.
2.
Protecting Property: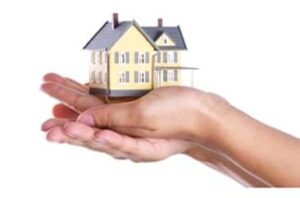 We pay special attention to protecting customer's property in our roofing process. Our crew places tarps over the landscaping and boards over the windows. This is so that customer's property does not get amaged from equipment and/or natural elements.
3.
Wood Deck Replacement: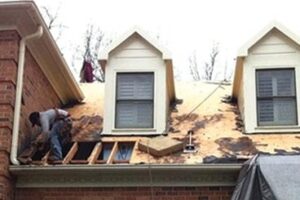 Our crew then proceeds to take replace the wood deck which is present under the shingles. Our team does a 7 layer wood deck whereas the industry standard is a 3 layer. That elongates the life of the roof and helps keeping leaks to a minimum.
4.
Underlayment and Material Installation:
We install ice-guard 6 feet from all the eves and the valleys. Then synthetic or felt quality underlayment is applied. All of this is done according to manufacturer's instructions that come with the materials.
5.
Replace Flashing: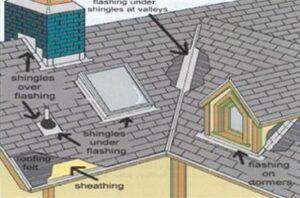 We then continue to replace flashings and proceed to install ice-guard. That prevents leaks due to ice dams.
6.
Recommended Materials Install: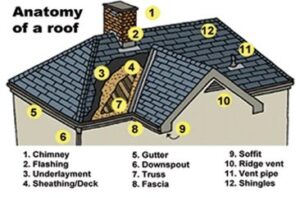 Our crew is licensed, insured and bonded. We have certified technicians on cite who install product as required by manufacturer. This ensures safe a a durable roofing process install.
7.
Clean Up: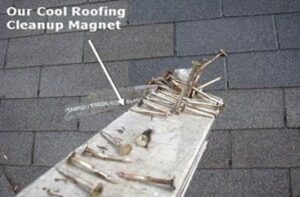 We do a thorough clean-up after we complete the job using industrial magnets and powered equipment.
GIVE US A CALL

!

American Standard Roofing stands behind all of it's work. As certified and licensed roofing contractors, we know what we're doing. We have over 36 years of experience in the industry, Our reputation is on the line the moment we set foot on site. Unlike our competitors, we do not care more about profits than job done. We believe in never sacrificing quality for an easy profit. We stand behind our services for the lifetime of the product,both labor and material. This is something not common-practice in this industry. Please remember to call us for any professional help you might need.