Roofing Emergencies: 5 Things for Homeowners to Remember
No gimmicks! Rock-bottom prices every day.

Roofing Emergencies: Tips From Our Team
Today, our team will talk about a few things homeowners need to do when faced with roofing emergencies. Such situations can be stressful. But we are here to help.
Homeowners will sooner or later have to face at least some form of roofing emergencies. These can be minor, and quick fixes. Or, these can turn out to be a big project needing to happen. Either way, below are 5 tips our team can give to homeowners who have run into roofing emergencies.
Inspect The Exterior

: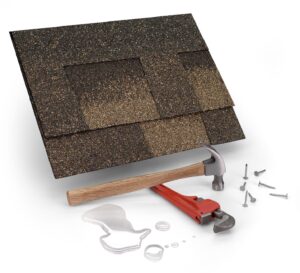 Our team of experts recommends homeowners inspecting their roof regularly to avoid roofing emergencies. A regular visual inspection on the outside can help catch problems early. If the roof is too high, use binoculars to view the roof  while standing on the ground at a distance (for better angle). Look for missing, torn or discolored shingles. Also note areas which seem like potential problem areas in the future. Know that if you spot missing shingles, that is a cause for concern. Missing shingles open up the way for water to leak from outside into the home.
Inspect the Interior

:
Once step one is completed and the outside of your home looks okay, check the underside of the roof from your attic. Make sure you especially check around the corners and places where flashing is used. Some important areas for this interior inspection are chimney, skylights, and vents. In addition any areas on the outside which looked problematic need to be checked from the inside also. These areas need to be continuously monitored. During extreme winter temperatures here in Michigan, we advise that you check more frequently.
Try & Contain Problem

:
If you spot a leak, try to contain the water as soon as possible. Water spreading is not good. It can do damage if it leaks into boards and support beams. Homeowners also need to check if water is accumulating under the leak area because that can sit in and cause long-term damage too. If you find a leak, make sure you do not waste more time and start repairs. The more you let it sit, the bigger issue it can become.  There is no time to waste when you discover a roof leak. The most important thing you can do is contain the problem, and then contact a professional roofer as we explain next.
Contact Professional Roofers

:

The next step now is to contact professional roofers. Request quotes from multiple contractors for your best bang for the buck. You may turn out to be pleasantly surprised at the price some professional contractors may quote you. Professional contractors have great relationships with suppliers and a strong referral base that helps keep their costs low. They offer competitive pricing. That also helps reduce some of the financial stress that accompanies emergency home improvements.
Do Not Panic

!
And finally, this is the most important one. Do not panic on roofing emergencies. Yes it might be a costly fix, but it can turn out to be a small issue too. Also, even if it is turns out to be a costly project, there are a ton of financing opportunities available. Good reputed contractors work with homeowners and get them the roofing loans they need. We have discussed these in the past as well.
Here for All Your Roofing Needs

!

Here at ASR, we are certified and licensed roofing contractors here for your roof ventilation needs. We have over 36 years of experience in the industry. American Standard Roofing stands behind it's work. We will get you the loan you need for your roof. Our reputation is important to us. We believe in never sacrificing quality for easy profits. We also stand behind our services for the lifetime of the product, both labor and material. That is why we are #1 metro Detroit roofers. Give us a call today at (248) 350-2323 to see how we can help you out.