Roofing Contractor Search: What & Who to Look For
No gimmicks! Rock-bottom prices every day.

Roofing Contractor Search

:

In today's post, our team of experts here at American Standard Roofing discuss how to properly execute a roofing contractor search. We know that finding a contractors for your home improvement needs is tough. We also know that there are several factors you should consider before deciding to go with a particular contractor. We will discuss some key factors for roofing contractor search and help homeowners understand it's importance.
Internet is Your Friend

:
The first place to start a roofing contractor search is from the internet, our team advises. There are many benefits of surfing the internet for your roofing contractor search needs.
It is convenient

.

You have access to so much information

.

Search engines like Bing and Google make researching a breeze

.
But Still be Careful on the Internet

:
We may have established that roofing contractor search is easy. What we have to cater for is that there also are a lot of things homeowners should be careful about it too. Internet is a vast space accessible to everyone. This includes shady companies looking to get the attention of naive homeowners doing a roofing contractor search. Here are some of the things homeowners should be careful about when ion the internet:
Be careful in reading reviews

: if the names are shady and reviews are similar looking one-liners, make sure you research it further. People either leave bad reviews, exceptionally good reviews, or nothing at all.

Learn to differentiate between fact and ads

: some creative ads out there are made to target innocent homeowners not knowing what to look for. Always do your homework and try to learn as much as possible about the contractor.

Always check the business with BBB

: Better Business Bureau still remains a great yardstick to measure competency of a business.

Check with Angie's List and HomeAdvisor

: These two are leading home improvement related websites with business listings and true reviews.
Always Look for Referrals

:

Our team advises that some homeowners make the mistake of roofing contractor search by taking this step first. We advise that homeowners first do their homework and then ask family, friends and coworkers. We recommend this for a very simple reason: referrals can sometimes veil your reasonable research efforts. If an acquaintance has success with a certain contractor it also does not mean 100% success for you. You have your own needs and requirements. Our team has heard fare share of stories about referred contractors ripping homeowners off simply because they could.
That being said, we rely heavily on referrals in our business. It is also our single largest lead source. From a contractors perspective we can tell you that y cultivating good relationships with the customer base, we effectively reduce our advertising expenses. That too by almost 75%. We still do not expect people to hire us based on someones word alone. We let our work and professionalism do the talking.
Do Your Homework

: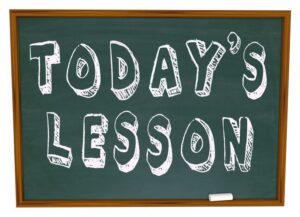 Our team can not emphasize on this enough. Always do your homework. Know what product and materials you want. Also know how you want the end result to come out like. And most importantly, get multiple quotes. Shop around for the best deal that you can get. That enables homeowners to be more aware of what options they have available. Consequently this leads to good decision making.