Roofers Online Reputation: How We Stay Michigans #1 Roofers
No gimmicks! Rock-bottom prices every day.
Roofers Online Reputation

:

In today's post our team of experts here at American Standard Roofing talk about roofers online reputation. They also talk about how roofers online reputation is important for customers and the business. This is especially true in today's digital age. Businesses rely on reputations for potential customers to look them up. Our team discusses further.
Reputations Make or Break Businesses

:
Word gets around quick. This is especially true if you're in the roofing business where someone always needs a roof, gutters, siding or some shape of home improvement. Local community members talk. They pass on recommendations as well. Same is true for people looking up online reviews. Therefore, we try to make sure that all our clients are completely satisfied.
That said, mistakes are bound to happen. We get our fair share of unhappy customers as well. However that just shows our customers just how committed we are to them when we go the extra lengths to correct the problems. We sincerely believe that the difference between professional contractors and amateur handy-men is customer service. The ability to provide customer service and satisfaction once something goes awry on the project is invaluable to a business.
Customer Satisfaction:
#1 Goal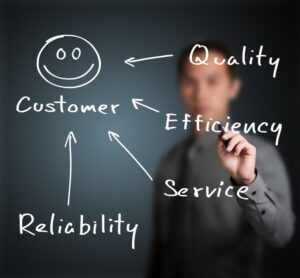 Roofer online reputation basically depends on how well the professional manages reputation and how much business is done. Do enough business and you will inevitably encounter situations where mistakes are made. Unhappy customers sometimes also file complaints. The first thing they do however is post negative reviews. While you can not make every person happy, our goal here at American Standard Roofing is to never stop trying. In our experience, customers are almost always understanding and appreciative if a problem is handled efficiently and promptly.
Why Making Customers Happy is a Huge Deal

: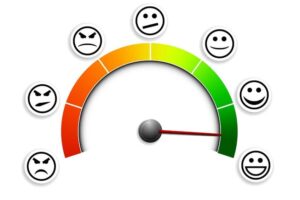 In our experience it is natural for homeowners to get a little defensive when it comes to home improvement projects. The reason is obvious. A contractor is there just for a small amount of time but homeowners have to live in the home and come face to face with that mistake. It becomes a constant reminder for homeowner if that mistake does not get fixed. It becomes harder for homeowners to forgive contractors for mistakes they make. As good, respectable Michigan contractors, it is important that you do everything within your power to take care of any customer complaints before they get out of hand. What contractors need to know is that sometimes things might not be as a result of their work. But good customer service requires making a customer happy no matter how unfair it might seem.
Calling for Feedback

:
Our team of experts emphasizes that for roofers online reputation sake, contractors should always call customers back. It always helps to ask how the work was done and if there were any complaints. We make it  a priority to follow-up with homeowners so they know we care. That is what separates good quality roofers form the bad ones.
Why Online Reviews Are Important

: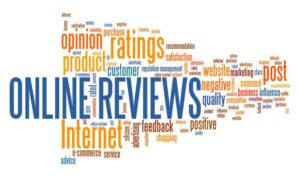 Roofer online reputation is determinant on online reviews. Our team find online reviews key to understanding our customers and their expectations. We are well aware that this is not the industry standard. However we feel in order to better serve customers online reviews are reputation management is a must. There are two main things that need to be considered here:
How to properly handle to online reviews

.

Properly responding to negative online reviews

.
Staying calm and explain one's side of the situation objectively helps.  We also offer the customer the opportunity to resolve the situation once they have posted a bad review. This lets everyone else see that you are trying to be reasonable. It also shows you are open to solving the problem instead of ignoring or denying it. If the customer is then willing, do what you can to make them happy. Often, they will take down the negative review just because you took the time to hear them out. Sometimes, they will refuse to take the review down. It is just one of those things.
We're Here For All Your Roofing Needs

!

We are certified and licensed roofing contractors. We also have over 36 years of experience in the industry. American Standard Roofing stands behind it's work. Our reputation is important to us. We believe in never sacrificing quality for easy profits. We also stand behind our services for the lifetime of the product ,both labor and material. This is something not common-practice in this industry. Give us a call today at (248) 350-2323 to see how we can help you out.