Right Roof Contractor

:

In today's post, our panel of experts here at American Standard Roofing discuss the right roof contractor for home improvement projects. Roofing is a very simple business from a layman's perspective. For this reason, right roof contractor is a must for any homeowner.  In the roofing business, any contractor can purchase the exact same materials as everyone else. That makes it difficult for homeowners to find the right roof contractor.
What Homeowners Should Do

:
Our team advises homeowners to to relax and not freak out, first of all. Second, we suggest take your time doing your homework, and honestly listen to what the salesman has to say. There are a lot of knowledgeable and honest contractors out there, the problem is that a lot of them are just not very good at sales. Therefore, they don't make a good living and end up just going back to installing shingles or managing crews. That leaves a certain breed to dominate the open market, and as we all  unfortunately know, sometimes all it takes to be successful in business is the complete disregard for other peoples feelings.
Devise a Good Strategy

:
Our team advises to use the following list as starting  points. From there on, homeowners should make a good strategy on who to hire:
Price, Price Price: You might as well start with the most important part for most people. If the price is extreme, either much higher or lower, then all the other estimates you have collected then just forget about it all together.
Materials: At the minimum, find out the type of shingle that they recommend, the underlayment used, and the amount of ice guard installed.
Reputation: Look at their online presence and read some of their reviews. Keep in mind that if you do enough business there are bound to be complaints. It is more important how they are handled.
Insurance: Just because they have a policy does not mean it is worth anything. Workers comp and liability are a must, but call the insurance to make sure it is actually valid as well.
Time: Ask how long the project will take to complete and how long it is going to take to get started.
We're Here For All Your Planning Home Improvement Help

!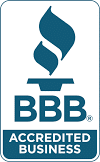 We are certified and licensed roofing contractors who know all about how to choose the right roof contractor. We also have over 36 years of experience in the industry. American Standard Roofing stands behind it's work. Our reputation is important to us. We believe in never sacrificing quality for easy profits. Give us a call today at (248) 350-2323 to see how we can help you out.