Residential Roofing Checklist: ASR's Guide for Homeowners
No gimmicks! Rock-bottom prices every day.

Residential Roofing Checklist

:

In today's post, our panel of experts here at American Standard Roofing talk about residential roofing checklist. We discuss all the things homeowners should cater for when considering any home improvement projects. As spring approaches and weather changes, homeowners want their roofs to be prepared. And we are here to help.
Fascia

:
The fascia is a vertical finishing edge connected to the ends of the rafters, trusses, or the area where the gutter is attached to the roof. The primary role of the fascia is to act as a layer between the edge of the roof and the outdoors, and is meant to protect the wooden board against water damage that can occur during certain weather conditions. We recommend homeowners check for any sort of leaks, stains or anything that looks out of the ordinary. Bad fascia boards can lead to other issues.
Interior Walls and Ceiling

: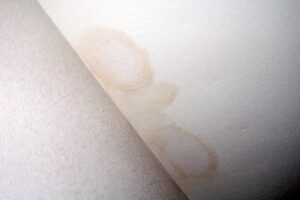 The most important thing homeowners should should for are leaks. Any leak is detrimental to the entire structure. Liquids can cause a lot of damage.
Base Flashings

:
Our team recommends that homeowners mark this of their residential roofing checklist by making sure attachments are good. Also check for any signs of movement.
Roof Edges

:
This is a big one. We recommend homeowners check for any traces or evidence of deterioration of the edges.
Unusual Things

:

In addition to above mentioned things, we also recommend that homeowners keep an eye out for things that are unusual. This can include water puddles or ponds. This can also include oil deposits.
Here for All Your Roofing Needs

!

At ASR, we are certified and licensed roofing contractors. We also have over 36 years of experience in the industry. American Standard Roofing stands behind it's work. We also stand behind our services for the lifetime of the product, both labor and material. That is why we are #1 metro Detroit roofers. Give us a call today at (248) 350-2323 to see how we can help you out.