We Get Frequent Questions About Cleaning Roof:
Here at American Standard Roofing, we often get questions about cleaning roof. Homeowners want to know various questions like "is it okay to power wash my roof?" or "is shampooing roof okay?". Keeping these questions in mind, our team of experts have decided to talk about cleaning roof. What we often see is that homeowners in fact sometimes overlook a deeper, underlying issue.
Aesthetic Appearance Matters To Customers

:
People want their roofs to look good. We have had people replace their roofs more than a couple dozen times simply because they did not like its appearance. The "cleaning roof" question is more popular because most people are not interested in replacing their entire roof just because it is stained. People want a faster and cheaper way of making their roof look good. We are here to help!
Overlooking Underlying Root Cause For Stains

: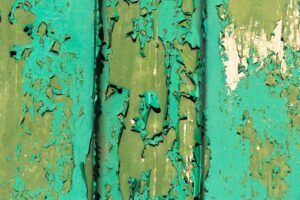 In our experience, all shingles will eventually stain. With time, there is a variety of factors that come into play. Shampooing roof alone most of the time just does not cut it. Our team advises homeowners that staining on your shingles alone does not necessarily mean that there was an inferior product installed. Variety of factors that can contribute to staining of shingles over time.
Pressure Washing

?
One of the most frequent questions we asked is if homeowners can pressure wash their roof. Our team advises against it. Power/pressure washing is detrimental for roofing materials and will shorten the life of your roof. Shampooing roof and cleaning gently is a much better alternative. It will take longer but it will make sure that the roof lives its full life.
Using Correct Shampooing Roof Materials

:
Cleaning the algae and mold off of your roof should not void the manufacturers warranty if correct products are used and applied. Our team would like to lay special emphasis on how good workmanship is necessary for application of these materials.
We're Roofing Experts

!

In our experience, a majority of homeowners do not want get up on their roofs and get their hands dirty. Cleaning by hand also takes up time. These homeowners then hire contractors for these jobs. If these contractors are not reputable and use inferior products or practices, they will end up doing more damage than good. The lifespan of the shingle can be seriously compromised if the wrong chemicals are applied as it can cause premature drying and cracking. Depending on the instruments used, the shingle granulation can get scrubbed off shortening the lifespan of your entire roof. The granules are what protect the asphalt roof from damaging UV rays, and without them your shingle will suffer the consequences. The last thing that should be considered is any run off from the roof and the effect that it will have on the rest of the house.

If applied evenly and properly, a good roof cleaning can be effective in restoring that youthful look to the shingle.
Here for All Your Roofing Needs!
At ASR, we are certified and licensed roofing contractors. We also have over 36 years of experience in the industry. American Standard Roofing stands behind it's work. We also stand behind our services for the lifetime of the product, both labor and material. That is why we are #1 metro Detroit roofers. Give us a call today at (248) 350-2323 to see how we can help you out.