Planning Home Improvement

:

In today's post our panel of experts here at American Standard Roofing discuss planning home improvement. Most of our customers are very ambitious when it comes to making upgrades to their homes. That said it is very important for homeowners to take it one step at a time when it comes to planning home improvement.
The Right Order To Do Things

:
Planning home improvement is not easy. Our team has come across customers who start new home improvement projects in the wrong order. Conventional wisdom dictates that if your roof needs replacement, you do not start painting your home. However, we are all human. We usually get caught up in the moment and make emotional decisions that we later regret.
Our team took time out to come up with some basic guidelines for planning home improvement. Homeowners should be able to bring some chaos to order with these. Following these basic guidelines will simplify your life drastically. That said, we also highly recommend hiring a professional for all roofing needs.
1.
Start At The Top

:
Our team of experts indicate that planning home improvement should start from the top. That means your roof. A leaking or damaged roof can cause most damage to your home. We recommend getting an inspection by a reputable roofing contractor. Most will perform this service for new customers for free in hope that they will use the service when needed. A word of caution however: if you call a smaller company they may be inclined to sell you a repair or replacement that is not even needed. Always have work done by reputable contractors, period.
2.
Work from Outside to Inside

:
Planning home improvement, after the first step, should be followed by working from outside to inside. We advise homeowners to focus on exterior of the house after they have their roof taken care of.  It is important to know that it is the little things that will eventually turn into big issues. Small things like not maintaining gutters or painting every few years can come back in the shape of repair costs. Loose siding, rotten fascia boards, missing caulk etc, are all tiny things that you can take care of yourself. In addition to these things, if there are other major issues on the outside, do not be hesitant to call professional contractors. That move can end up saving homeowners a lot of money.
3.
Structural Foundations

: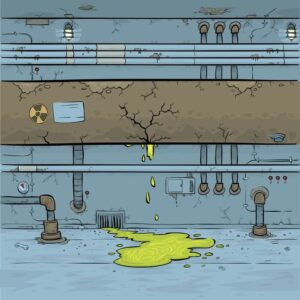 Our team advises that after the first two steps, slowly work your way back into the house. The homeowners focus next should be on structural and foundation issues. Check for any new cracks that appeared in your basement or any signs of leaking. If you have an exposed ceiling, make sure you don't see any bending or warping of the floor joists. Cracking in the drywall can be a sign of too much moisture or the house is settling. If you suspect the former, make sure that your humidifier or furnace is set properly. In addition, our team recommends keeping your eye out for condensation build up on windows. The worse part is that condensation can cause mold to grow in your home.
Break It All Down In A List

:
When it comes to planning home improvement, slow and steady wins the race. Our team advises to remember to take it one project at a time. Make a list of things to do. Make sure that list is in the right order.  Do not start tearing into multiple rooms at once. It is best to break it down into a manageable disaster. This also prevents you from getting in over your head financially.
We're Here For All Your Planning Home Improvement Help

!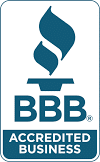 We are certified and licensed roofing contractors. We know the background of every roofing material we use. We have the right home improvement tips for you. We also have over 36 years of experience in the roofing industry. American Standard Roofing stands behind it's work. Our reputation is important to us. Be sure to give us a call at (248) 350-2323 for all your roofing, siding and guttering needs.