Gutter Guard System

:

In today's post, our panel of experts here at American Standard Roofing discuss the gutter guard system. We hear the term "perfect gutter guard system" from customers all the time. We wanted to clear up the common misconception. While different patterns and designs exist in the market, no single type of gutter guard system is perfect. However we can definitely strive for perfection.
Gutter Guard Systems in Market

:
There are various types and kinds of gutter guards system available in the market. The concept of gutter protection is not new however. Homeowners have seen debris getting collected in gutters for a long time. Because of this, gutters have almost become standard for every home. Consequently, this need increased the demand for gutters in the market. And where this is a need and demand, there is marketing to sell. And where there is marketing, smart homeowners know that there will always be some half-baked truths in the marketing slogans. Terms like "no maintenance required" are just that.
We Recommend Professionals for Gutters

: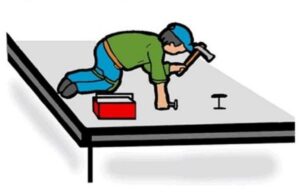 American Standard Roofing has worked on almost every type of gutter and gutter guard system in existence. We have yet to witness a gutter or gutter guard system that was completely maintenance free. As with anything outside of your home, gutters need maintenance. We always recommend periodic maintenance for any gutter guard system. We advise that they be inspected, adjusted and kept an eye on.
What to Check

?
Below is a list of things our team advises to look out for:
Oversized trees

.

Any protruding vegetation

. That must be kept in check.

Joints

.

Drains and outlets

.

Screens

.

Covers

.

Grates need to be examined

as well.
All of these above mentioned things are important and need maintenance. Maintenance-free gutter and gutter guard system do not exist. That is a myth perpetuated by business marketing.
Product Fit for Home:
Our team explains that cost, style and functionality vary with each product. The design, construction and composition of the guard is very important. So is the right balance between price and performance. It is up to homeowners to decide what they want.
Our Verdict

:
After all is said and done, we believe right balance is key. Market has several types of gutter protection systems that will assist in keeping your gutters clean. Homeowners however must realize that some maintenance will be necessary. A perfect gutter protection system simply does not exist.
We're Here For All Your Roofing Needs

!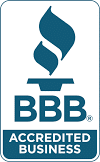 We are certified and licensed roofing contractors. We have extensive experience with any gutter guard system in market today. We also have over 36 years of experience in the industry. American Standard Roofing stands behind it's work. Our reputation is important to us. Give us a call today at (248) 350-2323 to see how we can help you out.