Ask any homeowner and they'll tell you that the whole metal roof vs shingles debate is something that can not be ignored. Each have their pros and cons. In the end, it is the homeowner's decision which one to choose. The roof is arguably the most important surface in a home. It is the most exposed area of the entire house. Natural elements and extreme temperatures are always testing it. A properly installed, right material roof can end the debate between metal roof vs shingles. But there are many factors to consider.
Metal Roof vs Shingles: Pros & Cons
So where does that leave you? Our experts have weighed-in on the whole metal roof vs shingles debate and come up with a handy guide. It is excellent for homeowners to evaluate their options. It also lets them choose which type of roofing they want.
Shingles:

Positives
Homeowners and roofing professionals alike

trust shingles

. And there is a good reason for that as well. Shingle roofing has been in the home improvement industry for over a century now. An important point to remember when considering the metal roof vs shingles debate.
Shingles, and specifically asphalt shingles, are

super economical

. That is their biggest selling point when people are debating metal roof vs shingles.
Roof shingles are extremely

easy to work with

, perhaps the easiest in the roofing industry. They are easy to handle and pretty straightforward to put on. A complete roof install for these can be done in as little as one day.
They are extremely

easy to repair

just like their installation. According to experts here at American Standard Roofing, shingle repairs can be done within a day.
While the basic asphalt simple colors for cost effectiveness, shingles also come in good

variety of styling options

as well. Thicker, high-end laminate ones are available in the market with variety of colors as well. Something to consider when debating metal roof vs shingles option.
Shingles have a proven record for

decent performance

in the industry. Depending on the make and line, shingles come with manufacturer warranties for generally up to 20 years.
Negatives
The common consensus among roofing professionals is that shingles

do not

hold up well to

severe weather

conditions. Shingles that are element-resistant are available, but they are usually twice as expensive. They are more prone to have mildew and moss etc. This can shorten their lifespan. A big con when considering the metal roof vs shingles debate.
Shingles can be quiet

heavy

on the roof. This is especially true for higher-end shingles. This is because expensive shingles are thicker, textured and laminated.
While shingles may have styling options, they ultimately have a

dull outlook

when comparing metal roof vs shingles.
Shingles have a much shorter lifetime than metal roofs. They are also dependent on how much maintenance a homeowner provides.
Finally, shingles are

harder to recycle

when comparing metal roof vs shingles.
Metal Roof:

Positives
Metal roof are the lightest in the industry. The kind of metal is varied. It can be anything from the lightest aluminum to heavier steel. But it is still

lighter in weight

than shingles installed on the roof.
Roofing professionals agree on the

higher durability and longevity

when comparing metal roof vs shingles. Copper and zinc metal roofs in Europe are known to have lasted for over a century.
Metal roofs have a

longer warranty

from manufacturers. Most generally offer a 50 year limited warranty. That is much higher than a standard 20 year offered on shingles.
Our experts suggest that metal roofs have excellent wind-resistance. They are fireproof and excellent in preventing leaks as well. Some insurance companies even provide lower premiums on metal roofs. This

exceptional performance in harsh weather conditions

is a must to consider when comparing metal roof vs shingles.
Metal roofs are usually made from recycled content and are highly recyclable. They are also very energy-efficient. An important point to consider comparing metal roof vs shingles is that they are highly

environment friendly

.
Negatives
Costliness is a metal roof's biggest downfall. They are

very expensive

. On average, our experts suggest metal roofs cost three times as much as a shingled roof. Stainless steel, copper and zinc metal roofs can cost even more.
Metal roofs are not that common in residential settings. This might give a feeling that metal roof vs shingles, are

not as aesthetically pleasing

.

Past perception issues

can play a big role in metal roof vs shingles debate. Long ago, basic metal roofs corroded in under a decade. Coastal areas had metal roof buildings with rust on them as well. These days, newer metal roof and products are treated specifically with new-age technology for durability. However, age-old perception can become quite a negative when deciding between metal roof vs shingles.

Low end steel roofs

and products are still available in the market. Our experts advise against using them. They tend to be thinner and

lower quality build

. That consequently makes them less durable.
Metal Roof vs Shingles: The Verdict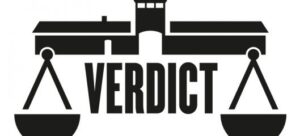 Our experts say that the final decision is always the homeowners. Both materials are versatile, offering diversity in different areas. Both have their pros and cons as well. But for the metal roof vs shingles debate, in the end, it all depends on what the homeowners prefer.
So there you have it! Remember to give us a call for your roofing needs. We handle metal roofing as well as shingles. We have been in the business for over 36 years and we stand behind our work. Our professionals take pleasure in providing quality service and products. We meet or beat any quotes from our competition.