Safety Precautions For Homeowners

:

Our experts here at American Standard Roofing continue with our two part special on safely climbing roof. We pick up where we left off talking about ladder safety and safely climbing roof.
6.

Sturdy Footing for Ladder's End

:
Our team recommends install rubber safety shoes on the ladder's feet if your ladder already doesn't have those. This is especially important if the ladder is to stand on a slick or slippery surface.
7.

Don't Overextend Ladder

:
This is one of the important ones. Overextending the ladder can cause the ladder to be more flimsy. Make sure that ladder extension is locked in place and that no section is extended more than three-quarters of its length. This will ensure a sturdier ladder and help in safely climbing roof.
8.

Don't Carry Stuff While on ladder

:
We have seen a lot of ambitious homeowners lift tools and other stuff when going up the ladder, to the roof. It may seem trivial but it is a big issue when it comes to safely climbing roof. Be sure to pull materials up a ladder with a rope, and have a place to store them at the top. Carrying them over your shoulder gives you less stability and is an accident waiting to happen.
9.

Keep Weather Information Handy

:
Our team recommends that homeowners work on the roof only if the weather is warm, dry and calm. We highly recommend against climbing the roof when there is a chance of lightning. Severe weather is just something that needs to be accounted for when safely climbing roof.
10.

Always Get Professionals for Advanced Help

:
While DIY (do-it-yourself) projects are good to undertake from an economic perspective, our team advises homeowners to contact professionals for advanced level of work. Some roofs have high pitch and slopes and it can become dangerous for novice, first timers to get up there and tackle problems.
We're Here For All Your Planning Home Improvement Help

!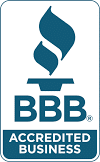 American Standard Roofing serves all Metro Detroit area and a covers a 50 mile radius of the region. We offer our services to each and everyone within this service radius. Give us a call today at (248) 350-2323 for all your roofing needs. We are happy to help!