Helpful Tips for Homeowners Courtesy of American Standard Roofing
No gimmicks! Rock-bottom prices every day.

Homeowner Helpful Tips

:

As pointed out earlier from our previous posts, roofs are the most important part of any home's weatherproofing. Our number one homeowner helpful tips is that a roof that is leaking can cause a ton of damage in a small period of time. Unfortunately, once it is determined that there is a leak the damage has escalated and it is not very easy to get a roofing professional out to make 'simple' repairs.
Repair Versus Replacement

:

This is the big question we get asked often. We always recommend replacing your roof if it has not been taken care of and has aged badly. Doing patch-work jobs only stalls the problem. That said, homeowners also need to look at their budgets and try see what best fits their needs. Here at American Standard Roofing we are ready to help with whatever needs you might have.
Repairs in the Long Run

: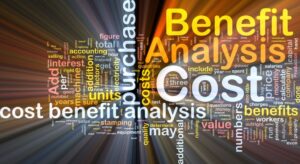 Another one of helpful tips our team gives is their insight on eventual costs. Our team explains that it is almost always cost efficient for home owners to replace roofs when it is time rather than doing patch jobs and temporary repairs. Repairs often go awry and end up costing a lot more. We recommend using professional contractors who are licensed and insured for all your roofing needs. Here at American Standard Roofing, we have all the necessary licenses and insurances. We also go above and beyond to make sure our customers are satisfied.
Installation Problems Show up Slowly

:
As explained in this great article by David Hollies, just because your roof has never leaked before does not mean the original installation went smoothly. In fact, roofs most commonly fail because some aspect of the original installation was done poorly. Problems caused by poor installation often don't show up for 5 or 10 years. If your roof is starting to leak and is 15 years or older, there is a good chance that you'll need a new roof soon.
Here for All Your Roofing Needs

!

At ASR, we are certified and licensed roofing contractors. We also have over 36 years of experience in the industry. American Standard Roofing stands behind it's work. We will get you the loan you need for your roof. Our reputation is important to us. We believe in never sacrificing quality for easy profits. We also stand behind our services for the lifetime of the product, both labor and material. That is why we are #1 metro Detroit roofers. Give us a call today at (248) 350-2323 to see how we can help you out.