Gutter Guards: A Brief Overview for Our Readers
No gimmicks! Rock-bottom prices every day.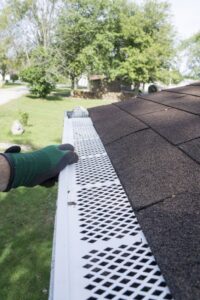 Gutter Guards

:

Gutter guards are not something homeowners usually consider when making home improvement decisions. However gutter guards are important for an efficient gutter system for your home. Our team here at American Standard Roofing provides insight on different types of gutter guards and how they can help improve your guttering system.
What Do Gutters Do

?
While we have extensively covered gutters and their history of evolution, it is important to talk come back to basics again. Gutter questions are pretty popular in the industry. Protecting your gutters from fallen leaves and unwanted debris is essential. The main responsibility of gutters is to regulate the water around your home. Gutters funnel water off of the roof and away from your home. This consequently protects your siding, windows, doors and foundation from water damage. Clogged gutters may cause a variety of issues including flooded basements, cracked foundations, rotten wood, leaking roofs, slippery sidewalks, and cracked driveways just to name a few.
Why Use Gutter Guards

?

One way to avoid the above mentioned problems in your home is to install gutter guards. There are a variety of gutter guards available on the market. It is up to homeowners to determine the amount of money they are willing to spend. Our team here advises to keep long-term benefits of a premium gutter in mind. Homeowners save a lot more by not cutting corners on costs early on in the project.
Types of Gutter Guards

: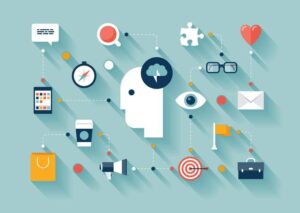 Our team has narrowed down six of the basic gutter guards currently available are listed below:
Reverse curve

: this is intended to direct water through a small horizontal slit, while preventing leaves and debris from entering the gutter channel.

Mesh

: this is a type of guard made from a sheet that has tiny holes in it. This design leaves out leaves and debris and lets water flow through into the gutter.

Bottle brush

: this is the most affordable gutter guard in the market. Just as its name suggests it resembles a bottle brush with bristles. It serves as a barrier against leaves and debris and lets water flow through.

Nylon

: these gutter guards are ideal for winter conditions. They inhibit snow and ice buildup. This type of gutter completely absorbs incoming water without affecting shingles.

Non-gutter

: these types of covers basically cover substitute traditional gutters with thin aluminum louvers.

Foam

: these gutter guards are made from plastic material that is designed to fit straight into the gutter and blocks all debris falling from the roof into the gutter.
Final Advice

:
Our advice is very simple. Which gutter guard to choose is completely up to homeowners. It depends on their budget and circumstances. But it is extremely important to remember to maintain a clean gutter because this will potentially prevent a number of more serious and expensive problems in the long run.
We're Here For All Your Gutter Needs

!

We are certified and licensed roofing contractors and we know gutters importance. We also have over 36 years of experience in the industry. American Standard Roofing stands behind it's work. Our reputation is important to us. We believe in never sacrificing quality for easy profits. That is why we are #1 metro Detroit roofers. Be sure to give us a call at (248) 350-2323 for all your roofing, siding and guttering needs.