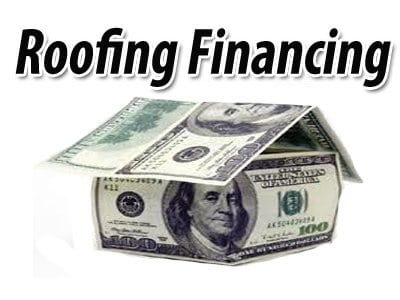 Does your roof need replacement? If so, you could have to spend up to $30,000 on it. This can put a really big dent in your finances. Bearing such a huge expense in a single stretch is simply not possible for most people. To take care of this necessity they will need a take a loan to bear the expense. What are your options for financing a new roof? Here is a look at what you could consider:
FHA 203K Streamline Program – Check out this program, which will enable you to borrow up to $35,000. The amount that is borrowed will be added to your current mortgage.
Home Equity Line Of Credit – Use your home as collateral to get a loan that finances a new roof. Discipline yourself to repay it over a year or two. It is to be noted that it can take some time to get approval for HELOC.
Credit Card – If you are eligible for a no interest credit card, opt for it to finance the new roof. Break up the repayments over a period of one year and pay it off. You don't have to put up with interest and over that one year period, repayment shouldn't be too tough.
Personal Loan. Look for a bank or financial institutions that can give an attractive rate of interest and a repayment period that is convenient for you. With a good credit score and proper management of your finances, you can repay the loan off quickly.
Loan From Contractor – Ask the roofing contractor if they will give you a loan, which can be repaid over the next couple of months. Many contractors offer this and they charge less interest than regular financial institutions.
Look into these means of financing a new roof and you can get one installed in no time. Before taking out a loan, look into interest rates and the repayment period so that you can pick one that is suitable for your needs.