With Love From ASR

:

Musings of a Beloved Daughter

My father, Arnold Goodman, CEO and founder of American Standard Roofing, was an amazing man. He had so many top notch qualities and the lessons he bestowed upon his children were numerous. Of all of them though, the thing he most passionately passed down as his legacy is how important Family is. He was a true Family Guy. To him, family was everything. He taught us that through thick and thin family will always be here for you. In any disagreements, that come with any family dynamic, he was the ultimate peacemaker. My father taught us 'you never turn your back on family.' He taught us family was a unit we could always trust and always rely on. 

I remember once I was looking at taking a big risk and was going over the risk/benefit analysis with my dad, and I asked him, "You got my back dad?!" His reply was, "

I got your front and your back!

" I still remember the feeling like I could soar off the roof tops just feeling the immensity of his love and support. And he truly meant it, he always had our back and was always there to support us in all our endeavors. 

I know that he

built his business

with this as a

core stabilizing foundation

, because it's who he is. He treated every customer, employee, radio interviewee as family – and if you ask anyone of them they will tell you the same! After his sudden passing, my mother, Gayle Goodman, has stepped her sweet yogi feet into my dad's shoes. They are so different in so many ways, however the one thread that is common and still pulsing strong, is

We Treat Everyone like Family

. 
Here for All Your Roofing Needs

!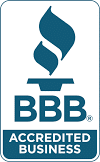 Here at American Standard Roofing, we are one big family. When you sign up for us to serve you, you sign up to become a part of our extended family. You can count on us, we got your back and we got you covered!