Choosing Shingle Colors

:

In today's post our panel of experts here at American Standard Roofing help homeowners in choosing shingle colors. There are several tips that our team would like to give. These tips will help homeowners in choosing shingle colors and making it a more simpler ordeal. Roofing shingle colors basically define your home and it's character. Therefore it is very important to make the right color decisions.
Roof Replacing Process

:

As our team points out, choosing shingle colors seems easy enough but can turn into a complex process very quick. This is because homeowners have to cater for siding colors at times and various other factors as well. Given the fact that tastes and preferences vary from customer to customer, there is no perfect formula for choosing shingle colors. Still, our team has come up with a few tips for homeowners to ease the pain.
1.
Observe What You Like & Dislike Closely

: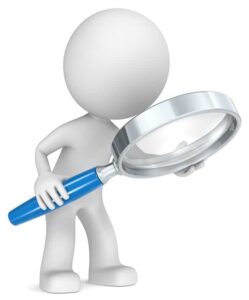 When it comes to choosing shingle colors, there is no one standard formula. Our team advises that the best way is to look at homes you like in the neighborhoods. Check out how their color combinations sit with siding, trims etc. Compare these homes with what you do not like. This should give homeowners a good picture of what they want.
2.
Get Actual Shingle Samples From Contractors

: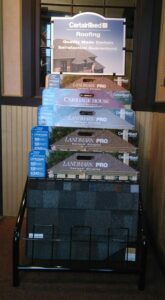 This is a very common mistake that we have seen homeowners make. We regularly see customers make purchases after looking at sales brochures from manufacturers. This does not give a very good idea when choosing shingle colors. Always have full size samples available to you. Reputed contractors have those available. Make sure they are the exact same color you are interested in as well. Also keep a look out for granules and shades.
3.
Check for Similar Color Installs Near You

:
Our team advises that once homeowners have short-listed the colors they are leaning towards, it is best for a road trip. Ask the contractors for addresses of similar color installation homes. Then drive to those locations and check out the homes yourself. This will give you a very good idea how the home looks from the street and even up close as you drive by.
4.
Let Technology Help You

:
Our team recommends using online softwares available for choosing shingle colors as well. One of our biggest suppliers, GAF have a whole page dedicated to easy remodeling apps and features. After simply downloading your home's photo, users can play around with colors. We recommend homeowners try this page and get a good feel of how their home would look like.
We're Here For All Your Roofing Needs

!

We are certified and licensed roofing contractors. We have extensive experience with choosing shingle colors. We have extensive experience with roof measurements as well. We also have over 36 years of experience in the industry. American Standard Roofing stands behind it's work. Our reputation is important to us. We believe in never sacrificing quality for easy profits. We also stand behind our services for the lifetime of the product, both labor and material. That is why we are #1 metro Detroit roofers. Give us a call today at (248) 350-2323 to see how we can help you out.