CertainTeed Shingles Product Review by American Standard Roofing
No gimmicks! Rock-bottom prices every day.

CertainTeed Shingles Product Review

:
Our team here at American Standard Roofing gets a lot of requests to do CertainTeed shingles product review. In fact, we get a lot of questions from our customers in general about what brand of shingle they should choose for their new roof. In our experience, there are pros and cons to each. The best choice depends on the specific application and situation.
CertainTeed History & Quality

:
CertainTeed shingles product review is easy to do because it is a company with a rich history. CertainTeed is a well known and highly respected manufacturer. They have been in the industry since 1904, and provide a wide variety of products. This is in addition to roofing materials. Shingles are manufactured right here in the United States, in Ohio to be specific. As far as quality is concerned, each batch that is manufactured goes through rigorous testing at their facility. They have with high tech machinery to ensure quality and consistency with each batch they manufacture. They twist and stretch shingles, perform impact tests, check for exact color and thickness, among other things.
Variety & Color Choices

:
When it comes to product variety and color choices, you will not be disappointed with Certainteed. They offer everything from basic three tab shingles (the flat looking shingles that you normally see on older houses), to the popular architectural shingle with a dimensional look. They even have specialty products like cedar shake style shingles. They also have solar roofing products.
Warranty

:
Another reason why CertainTeed shingles product review is easy to do is because of the offered warranty. Depending on which type of shingle you choose, your product warranty will run anywhere from 25 years to lifetime. The warranty is transferable to the next owner within a specified time period called SureStart, up to 15 years for some types. They also warranty against algae buildup, a necessity in northern climates.
Contractor Certifications

:

While many manufacturers offer training courses for their installers, CertainTeed has 8 different certifications available to their contractors. This ensures that you get a quality product. It also ensures product is being installed properly as well. In addition to training their contractors, they also make their shingles easier to install. Most shingles provide a 1/16″ wide line across the shingle for nails to go. Certainteed meanwhile has a 1 1/2″ strip. This makes it much easier to ensure that the nail is placed properly. It also means less risk of them blowing off in bad weather.
Homeowner's Ease

: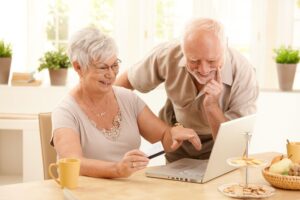 For the homeowner, Certainteed makes it easy to choose your new roof color. If you go to their website, you can upload a picture of your house and put a new roof on it digitally, so you can see exactly what it will look like before you have it installed. This is a great feature, especially if you're on the fence about which color you want.
Verdict

:

Each roofing contractor will have their own opinion about which brand of shingle you should purchase. We just want to put it out there that Certainteed is well known for it's quality products. With a solid history, great warranties, and large product variety, you won't go wrong using their shingles.
We're Here For All Your Roofing Needs

!

We are certified and licensed roofing contractors. We also have over 36 years of experience in the industry. We are well-versed in the art of Southfield MI flat roofing. American Standard Roofing stands behind it's work. Our reputation is important to us. We believe in never sacrificing quality for easy profits. We also stand behind our services for the lifetime of the product ,both labor and material. This is something not common-practice in this industry. That is why we are #1 metro Detroit roofers. Give us a call today at (248) 350-2323 to see how we can help you out.