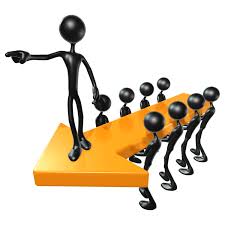 Most people understand the importance of building a good team in business. There are companies that take full advantage of this that throw weekend team building retreats and other such events. It is important to have a strong leader to follow, but without a sense of unity and comradery you will not get the kind of loyalty that truly makes good companies great. You want to create a company first mindset with employees that are comfortable and close with each other. Not that you want them to socialize all day, but it is much better than the alternative of arguing and fighting all day instead.
Ideally, you will be able to hire a team based off of specific personality profiles that you are looking for. This process begins by accurately judging yourself, as you are not impartial if you do not at least have a basic understanding of your own predilections and the implications that they have. Staying objective is important as you are not looking to hire individuals that you have a personal affinity for. In fact, the best hires are sometimes of people that you absolutely hate. Keep in mind that the end goal is not to have to interact with these people everyday.
Many times, business owners simply create jobs for themselves by refusing to delegate tasks. In building a strong team, you ideally want to have employees capable of doing everything that you are on a daily basis, if not better then you can, then at least close to it. The more that you are able to accomplish this goal the more time you will have to focus on other activities to potentially grow your business. It is easy to forget the big picture ideas when you are getting bogged down and stressed out with more menial tasks. Even though it may be psychologically satisfying having people ask for your help all day, it is definitely not an ideal long term solution.
Taking a step back after you have assembled the right group can be a little anxiety ridden but given enough time, amazing things can happen. They will come up with solutions that you would have never thought of, and you get to see the social dynamics evolve as everyone becomes more accustomed to working together. In no way is this an excuse to not stay observant, as it is very important to make small adjustments every once in a while. Sometimes, you will have to make tough decisions, such as replacing a certain individual that is causing too much disruption for the team. Ultimately though, you want to create a "organism" capable of self governing and improvement. This is how you take your business to the next level, this is how you build an actual corporate culture.